News story
Small Charities Fundraising Training Programme launched
The programme, worth £100,000, is seeking to appoint between 1 and 3 training providers to help charities to fundraise more effectively.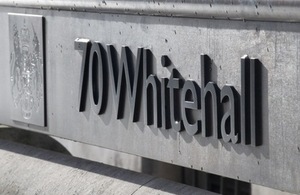 Our new Small Charities Fundraising Training Programme will provide expert training to small charities with an annual income of up to £1 million. It will help these charities to generate more income to support their vital work.
The programme will subsidise the cost of training, allowing small charities who may not normally have the resources to pay for these courses to participate. Training will include advice to help increase the fundraising capability of small charities.
This follows on from a successful programme worth £100,000 that the Cabinet Office funded in 2013 to 2014. This provided over 700 training opportunities for more than 300 charities.
Minister for Civil Society, Rob Wilson, said:
Small charities can often struggle to access the resources they need and yet many are doing fantastic work supporting their local communities. We need a confident and capable sector, armed with the skills to meet the challenges ahead. This programme will enable small charities to fundraise responsibly and sustainably, helping us build a stronger society with compassion at its heart.
Applicants must have fundraising expertise and the capacity to provide training to small charities between mid-February and June 2016. We are inviting applications for grants between £25,000 and £100,000.
We will announce between 1 and 3 successful applicants in December 2015.
Published 25 September 2015