Review of Arm's Length Bodies
A number of our public bodies are set to be merged, abolished or streamlined.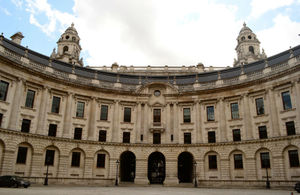 This is part of the Government's drive to cut costs and increase transparency, accountability and efficiency.
Proposals
Jeremy Hunt, the Culture Secretary, has proposed a number of changes, including:
Some key functions carried out by these bodies would be transferred to other, existing organisations.
We will do further work over the summer to finalise the details and timing of these changes. We will also continue to look at its other arm's length bodies and explore further opportunities to improve accountability and efficiency.
Changing times
"The Government is committed to increasing the transparency and accountability of its public bodies, while at the same time reducing their number and cost," said Mr Hunt.
"Many of these bodies were set up a considerable length of time ago, and times and demands have changed. In the light of the current financial situation, and as part of our drive to increase openness and efficiency across Whitehall, it is the right time to look again at the role, size and scope of these organisations.
"The changes I have proposed today would help us deliver fantastic culture, media and sport, while ensuring value for money for the public and transparency about where taxpayers' money is spent."
Further proposals
These include:
We are also:
Finally, we have confirmed that we intend to merge the National Lottery Commission with the Gambling Commission, subject to further consideration of the business case.
Further information
Published 26 July 2010