Press release
Recommendation against national dementia screening
The UK National Screening Committee (UK NSC) has today upheld its recommendation against screening everyone aged 65 and over for dementia.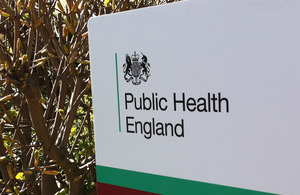 Following an extensive review of the evidence, the Committee concluded that the current test for dementia, which is a form of questionnaire, does not accurately identify those people who have dementia and those who do not.
To recommend screening, the Committee would need to be confident that by acting early, treatments would slow or even prevent this serious disease. At the moment these treatments do not exist.
Dr Anne Mackie, Director of Programmes for the UK NSC, said:
While the current test would identify people with mild cognitive impairment, many of them would not go on to actually develop dementia. The evidence shows us that for every 100 people aged 65 tested, 18 would test positive, but only 6 of these would have dementia and 1 case would be missed.

This means we cannot recommend universal screening.
Dr Charles Alessi, dementia lead for PHE, said:
In the absence of a treatment or cure, it is important that we take action to reduce the numbers of people getting dementia, delay the onset of dementia or reduce its impact.

PHE and the UK Health Forum published the ground-breaking Blackfriars Consensus earlier this year, which makes the case for concerted action to reduce people's risk of dementia by supporting them to live healthier lives by doing things like eating well, being active and not smoking.
The screening recommendation was made at the UK NSC committee meeting on 26 November 2014, the minutes of which are published today. Also at the meeting, the UK NSC recommended against national screening for Gaucher disease, bacterial vaginosis and preterm labour.
Gaucher disease is a rare inherited genetic condition and there are a number of uncertainties that mean the UK NSC cannot recommend screening.
It is not possible to predict how severely an individual detected through screening might be affected by the condition and there is limited evidence that earlier treatment would be more beneficial than current medical practice of identification and treatment when symptoms develop.
In the case of both bacterial vaginosis (which is the most common cause of vaginal discharge and a potential cause of complications during pregnancy) and preterm labour (premature birth), the current tests and treatments are not good enough to recommend screening.
The UK NSC will review all these recommendations again in 3 years as part of its regular evidence review process or earlier if significant new evidence becomes available.
The full minutes from the UK NSC meeting on November 2014 are available on the UK NSC website.
Ends
Notes to editors
The UK National Screening Committee is independent of, but supported by, Public Health England

Detailed summaries of the recommendations for all of the conditions mentioned can be found on the UK NSC website.

Dementia is not screened for as part of an NHS screening programme, and this recommendation upholds that

In May 2014, the UK Health Forum and Public Health England published the Blackfriars Consensus Statement calling for new national focus to reduce risk of developing dementia

Public Health England exists to protect and improve the nation's health and wellbeing, and reduce health inequalities. It does this through world-class science, knowledge and intelligence, advocacy, partnerships and the delivery of specialist public health services. PHE is an operationally autonomous executive agency of the Department of Health. Website: www.gov.uk/phe, Twitter: @PHE_uk, Facebook: www.facebook.com/PublicHealthEngland

Follow us on: Twitter @PHE_Screening
PHE screening press office
Published 14 January 2015