News story
Rabies in France, update December 2015
Authorities in France have confirmed that France has regained its rabies-free status.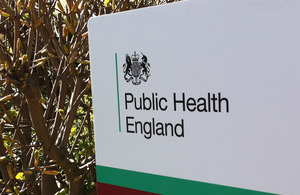 Following a 6 month surveillance period during which no secondary rabies cases were detected, the French authorities have now reported to the World Organisation for Animal Health that the event is considered resolved.
The current Public Health England rabies risk assessment for the whole of France is therefore - no risk.
The incident in May 2015
In May 2015, authorities in France reported that a dog had been diagnosed and confirmed with rabies. The dog lived in the town of Le Chambon Feugerolles, in the Rhône-Alpes region of France. On 16 May 2015, it became aggressive, biting several people and another dog, and was taken by its owners to a veterinarian who placed it in quarantine. The dog died the next day.
Investigations determined that the dog, a 7 month old white bull terrier, had been illegally taken to Algeria for 3 weeks, and developed rabies after returning to France. The rabies virus was shown to be type Africa 1, confirming Algeria as the source of its infection.
Public health officials identified and risk assessed all those who might have had contact with the dog between 7 and 16 May 2015, and also determined if any other animals had been in contact or were affected.
Anyone who was bitten, licked or scratched by a dog in this area of France between May and November 2015 was urged to seek medical advice.
Published 27 May 2015
Last updated 3 December 2015
+ show all updates
Updated to reflect France's rabies-free status.
First published.