Press release
Public Health England invests £10m in drug and alcohol recovery services
Second year that Public Health England has run capital investment in drug and alcohol recovery services.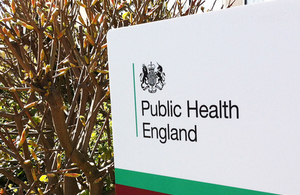 Public Health England (PHE) has announced the successful applicants for £10 million of capital funding for services that are helping people in England with drug or alcohol problems to recover from their addiction. Over 50 projects across England, in partnership with local authorities, will receive grants from PHE.
People recovering from addiction can have extremely limited skills or employment experience, and often have significant problems with unstable accommodation. Increasing evidence shows jobs and houses play a major role in successfully completing treatment from addiction.
Out of the designated £10m capital funding, PHE has awarded a substantial proportion to projects that provide tailored education, training, skills and employment support to people in recovery, and to projects that provide safe and secure accommodation from which it's possible to recover.
This is the second year that PHE has led a programme of £10m capital investment in drug and alcohol recovery services, following a successful programme in 2013 to 2014, in which a range of innovative recovery focused projects received funding.
Rosanna O'Connor, Director of Alcohol, Drugs and Tobacco at PHE, said:
I'm delighted that for a second year we can support an outstanding range of exciting and innovative local projects.

Drug and alcohol misuse is a complex issue that causes significant harm to society. I am hugely encouraged by the level of commitment to improving recovery services, both from within the sector and among local authorities. These services will make a real difference to people in recovery, and communities across the country. I am particularly pleased that Public Health England is able to invest in services that will help people in recovery into work and to have a safe, supportive place to live.
Background
Public Health England exists to protect and improve the nation's health and wellbeing, and reduce health inequalities. It does this through world-class science, knowledge and intelligence, advocacy, partnerships and the delivery of specialist public health services. PHE is an operationally autonomous executive agency of the Department of Health. Website: www.gov.uk/phe. Twitter: @PHE_uk, Facebook: www.facebook.com/PublicHealthEngland.
PHE regional centres are sending out details of the successful applications. If you require more information, please contact your PHE regional centre.
Public Health England press office
Published 26 February 2015