News story
Philip Hammond joins Afghan president at military academy opening
The UK Defence Secretary has joined President Hamid Karzai at the formal opening of the Afghan National Army Officer Academy in Kabul.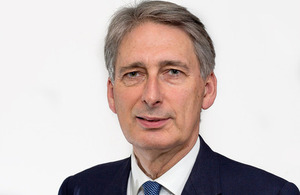 The formal opening marks a significant step in Britain's long-term commitment to a stable future for the country.
Having paid his respects at a remembrance service in Camp Bastion yesterday, Mr Hammond flew from Helmand province this morning to join President Karzai at Qargha, west of Kabul. There, at the Afghan National Army Officer Academy (ANAOA), he saw teaching rooms, living spaces and training areas where hundreds of officer cadets have recently started training, before addressing more than 1,000 members of the Afghan National Army (ANA) at the official launch of the academy.
There are 265 recruits in the first intake, narrowed down from more than 10,000 initial applications. Candidates will progress through a 42-week course designed to give them essential leadership skills to take into battle. It is inspired by the British Army's Royal Military Academy Sandhurst model, and adapted to include courses that are Afghanistan-focused.
Following the launch Mr Hammond attended an Armistice Day service at the International Security Assistance Force headquarters in Kabul.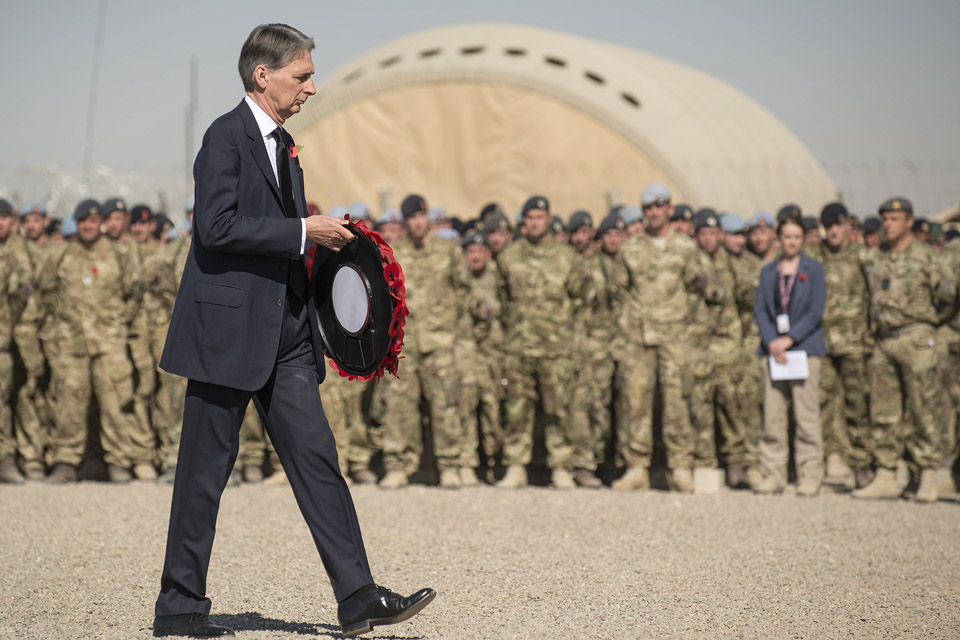 Mr Hammond said:
It was a pleasure being here to witness the official opening of the Afghan National Army Officer Academy. The efforts that have brought the academy to this point have been significant.

Modelled on the Royal Military Academy Sandhurst, this academy will provide world-class training. It will teach the importance of leadership, of self-reliance, of personal discipline, of dedication and of service to fellow soldiers.

This will help ensure the Afghan officers and those training them will be of the highest quality, helping sustain the progress made in building a capable and professional force.
Warrant Officer Class 1 Peter Witkowski, 2nd Battalion The Royal Regiment of Fusiliers, is the ANAOA sergeant major mentor. He said:
It's fantastic here. It's a great opportunity, particularly with the drawdown within Afghanistan, to be able to provide more support and assistance, particularly mentoring support for the ANA beyond 2014 here in Qargha.

The recruits who leave here will be posted to combat units around Afghanistan and will have a really important job. They will be leading young soldiers on operations and will work hard to improve stability in their country.
Published 11 November 2013