News story
Over 140 UK businesses commit to improving gender equality at work
Government's Think, Act, Report campaign covering 2 million employees marks 2 years of progress.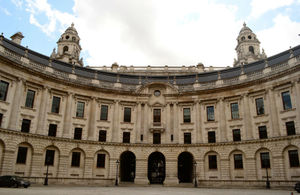 More than 140 major UK employers including BAE Systems and Royal Bank of Scotland have pledged to improve gender equality in the workplace by signing up to the government's Think, Act, Report (TAR) campaign, Women and Equalities Minister, Maria Miller announced today.
The voluntary scheme focuses on creating a cultural shift and encourages businesses to think about gender equality, take action to promote equal opportunities in their workplaces and report on what they are doing. The Two years on progress report, published today, shows that:
the number of companies signed up has more than doubled in the last year from 54 in November 2012 to 140 in November 2013
nearly 2 million employees, around 20% of the entire UK workforce in medium-sized or large companies (over 150 staff), are now covered
66% of companies are doing more to encourage female talent within their company since signing up to TAR – such as introducing mentoring and sponsorship schemes, putting in place targeted development programmes, and encouraging women to take high-profile jobs
nearly half (48%) have completed an equal pay audit in the last year – demonstrating their commitment to tackling the gender pay gap
Maria Miller said:
This is simply about good business sense. It's great to see some of this country's leading employers signing up and doing more to improve opportunities for women in the workplace and being transparent about equal pay.
These businesses recognise that with women making up nearly half of the UK's workforce the companies who nurture their skills and talents will reap the economic benefits. That's why I am urging more employers to follow companies like Tesco, Royal Bank of Scotland and M&S and sign up to breaking down the barriers that stop women reaching their full potential.
The Royal Bank of Scotland (RBS) signed up to TAR in May 2012 and has seen first-hand the difference it has made to its business agenda.
The bank is also actively encouraging its supply chain companies to promote equal opportunities, through its Supplier Diversity and Inclusion Code.
Elaine Arden, Group HR Director of RBS, said:
Like many companies, RBS is committed to becoming an inclusive organisation and is taking steps to achieve this at all levels. We want to enable our people to be their best at work, ensure they know what is expected of them and feel valued for who they are and the work they do to support our customers.
Research shows organisations perform better when they have a good balance of women across teams and in senior roles. Think, Act, Report challenges us to work harder to encourage better gender balance at all levels of our organisation and provides the opportunity to debate real issues.
Minister for Women and Equalities, Jo Swinson, will be formally launching the report at RBS's offices in the City this evening. More than 100 invited guests from TAR supporting companies and others are expected to attend.
Jo Swinson said:
I'm delighted to be launching the Think, Act, Report Two years on report, and celebrating the progress made with those employers who have already committed to improving gender equality in the workplace. I do hope it will act as a wakeup call for others to sign up and make that public pledge.
Think, Act, Report forms part of wide range of action by government to drive forward greater equality in the workplace including:
introducing a system of shared parental leave from 2015, so that parents can choose how best to share caring responsibilities
extending the right to request flexible working to all employees from 2014, so that the benefits of this, for both employees and employers, are available as widely as possible
bringing in tax free childcare for working families, which will be worth up to £1,200 per child per year
publishing an action plan in response to the publication of the Women's Business Council report, to support women at all stages of their working lives
The government continues to encourage companies to prioritise this agenda and Maria Miller hosted a summit with the Chancellor at Downing Street earlier this month, where she pushed again for FTSE 250 chiefs to sign up to the scheme.
Notes to Editors
Press Enquiries: 020 7211 2210 Public Enquiries: 020 7211 6000 Out of hours telephone pager no: 07699 751153
Published 3 December 2013