Press release
New Charity Investigation: Asthan Babe Ke Trust
The Charity Commission opens statutory inquiry into Asthan Babe Ke Trust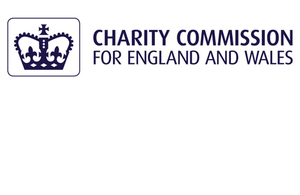 The Charity Commission, the independent regulator of charities in England and Wales, has opened a statutory inquiry into Asthan Babe Ke Trust (1027792). The inquiry was opened on 11 May 2018.
The charity's objects include advancing the Sikh religion and education, the relief of poverty, and the provision of facilities for social recreation and elderly care facilities in the region of the West Midlands and elsewhere in the United Kingdom.
The Commission has serious regulatory concerns that the charity has not been properly managed by its trustees, as a result of an internal dispute.
A regulatory compliance case was opened in 2017 after concerns were raised regarding allegations of personal benefits, unmanaged conflicts of interest, invalid appointment of trustees, undeclared income and poor financial controls. The Commission then set the charity an action plan to help the trustees resolve the dispute and issues raised which included commencing a mediation process.
The Commission is concerned about whether the trustees have sufficient oversight and control over the charity's funds, payments and records given that the charity is seemingly controlled and administered by an executive committee who manage the charity's cash funds.
The Commission is also concerned about the management of the charity's freehold assets of almost £1.8m. In order to protect the charity's assets, the Commission advised the trustees to vest its UK property in the Official Custodian. However, the trustees have so far failed to do so.
The trustees have failed to make any meaningful progress against the regulator's action plan. As a result the Commission has opened a statutory inquiry to address its concerns.
The inquiry will examine:
the governance, management and administration of the charity by the trustees, with particular regard to:

whether the trustees have exercised sufficient oversight and control of the charity, especially with regards to its assets
whether the trustees are willing/capable of managing the charity in accordance with its governing document
whether the trustees have complied with previously issued regulatory guidance; and
whether connected party transactions have been properly managed
It is the Commission's policy, after it has concluded an inquiry, to publish a report detailing what issues the inquiry looked at, what actions were undertaken as part of the inquiry and what the outcomes were. Reports of previous inquiries by the Commission are available on GOV.UK.
Notes to editors
The Charity Commission is the regulator of charities in England and Wales. To find out more about our work see the about us page on GOV.UK.
Search for charities on our check charity tool.
Section 46 of the Charities Act 2011 gives the Commission the power to institute inquiries. The opening of an inquiry gives the commission access to a range of investigative, protective and remedial legal powers.
Published 18 June 2018