Press release
New chair of Advisory Council on the Misuse of Drugs
Minister for Vulnerability, Safeguarding and Countering Extremism Sarah Newton today (14 December) announced Dr Owen Bowden-Jones as the new chair of the ACMD.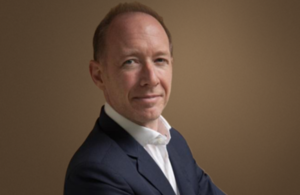 Dr Owen Bowden-Jones takes up his role on 1 January 2017, succeeding Professor Les Iversen, who has served as the ACMD's chair for 7 years.
Sarah Newton said:
I am delighted to welcome Dr Bowden-Jones as the next chair of the ACMD. He brings a wealth of knowledge and experience to the role. I would also like to thank Professor Iversen for his dedication and expertise over the last 7 years in leading the council.
The ACMD plays a hugely important role in ensuring the government has the evidence it needs to tackle the misuse of drugs and I am confident Dr Bowden-Jones will continue to drive this work forward as we strive to prevent the harms caused by drug misuse.
Dr Bowden-Jones is a consultant in addiction psychiatry and honorary senior lecturer at Imperial College in the division of brain sciences. He has also serves as a clinical adviser to the alcohol, drugs and tobacco division at Public Health England and as a member of the ACMD working group that reviewed ketamine.
Dr Owen Bowden-Jones said:
I am delighted to be taking up the role of chair to the Advisory Council on the Misuse of Drugs. I have long admired its valuable work and look forward to leading its team of experts over the next 3 years.
I pay tribute to my predecessor Professor Les Iversen. Under his leadership, the ACMD has made countless important recommendations to government and helped to shape drug policy in the UK.
The ACMD is an independent expert body which advises the government on drug-related issues, including the control of dangerous or otherwise harmful drugs under the Misuse of Drugs Act 1971.
They carry out in-depth evidence-based reviews of harmful drugs of abuse and thematic inquiries into aspects of drug use that are causing particular concern in the UK. This also includes how people can best be supported to recover from dependence on drugs and how best to prevent drug misuse.
Published 14 December 2016