News story
Minister for the Middle East statement on US funding for UNRWA
Alistair Burt has issued this statement following the United States' decision to withdraw funding for the United Nations Relief and Works Agency (UNRWA).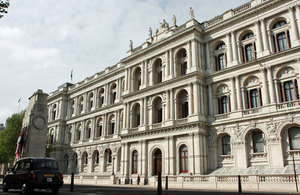 The Minister for the Middle East Alistair Burt said:
UNRWA is a necessary humanitarian and stabilising force in the region, providing vital services to millions of Palestinian refugees every day.

The UK remains a firmly committed supporter of UNRWA, and Palestinian refugees across the Middle East, and we will do everything we can to maintain continuity of essential services at this time.
Further information
Published 1 September 2018