Millions of pounds to support restoration and repair of First World War memorials
David Cameron announces £5 million funding to preserve war memorials on a visit to Flanders.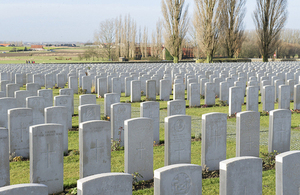 New funding of £5 million that will help conserve, repair and protect First World War memorials and burial sites across the UK and overseas where British and Commonwealth servicemen and women are buried, was announced during a visit to Ypres today (19 December 2013) by Prime Minister David Cameron. The announcement is part of the government's centenary programme.
The money - £5 million to be spread over the 4 years of the First World War Centenary - will also fund new educational materials including downloadable guides, to help explain the importance of sites, and honour the sacrifice of those buried or commemorated there.
The Prime Minister visited a number of sites in Belgium with the Irish Taoiseach, including the Island of Ireland Peace Park, the Menin Gate Memorial to the Missing and the Tyne Cot Commonwealth War Graves Commission Cemetery and Memorial to the Missing.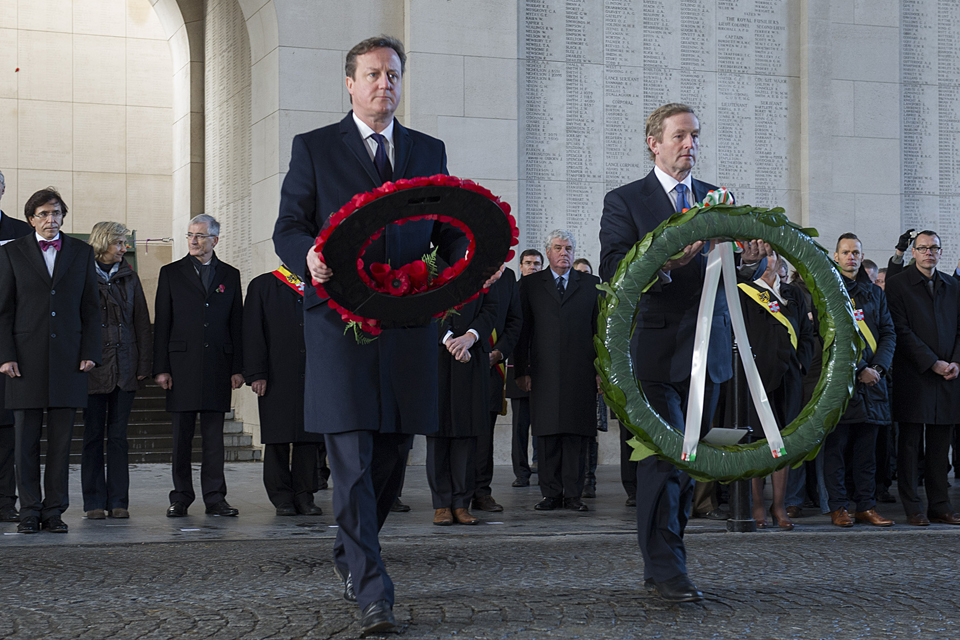 Prime Minister David Cameron said:
Next year's centenary of the start of the First World War will be a time for the whole nation to reflect on the events that saw so many young people of that generation make the ultimate sacrifice. Nearly all of us in Britain have some family connection with that conflict, and it is the many millions of small, personal stories that resonate as loudly for us as the big, world-changing battles and campaigns.

As part of that, it is absolutely right that we help communities up and down the country to ensure that their local war memorials are a fitting tribute to the fallen and increase people's understanding of what happened. We simply should not tolerate damaged war graves in our country. Our memorials and cemeteries must be places of respect and education. This funding will help make it happen, and I am proud to be able to announce it today.
Culture Secretary, Maria Miller, who leads the First World War Centenary programme said:
This new funding to repair First World War memorials all over the country is an appropriate way to honour those that made the ultimate sacrifice. Our programme is all about remembering the significance and sheer scale of what happened one hundred years ago, and the tens of thousands of war memorials in our towns and villages are an evocative symbol of that. This funding, combined with the drive and determination of the communities that each memorial represents, should help to create a legacy that will last for generations to come.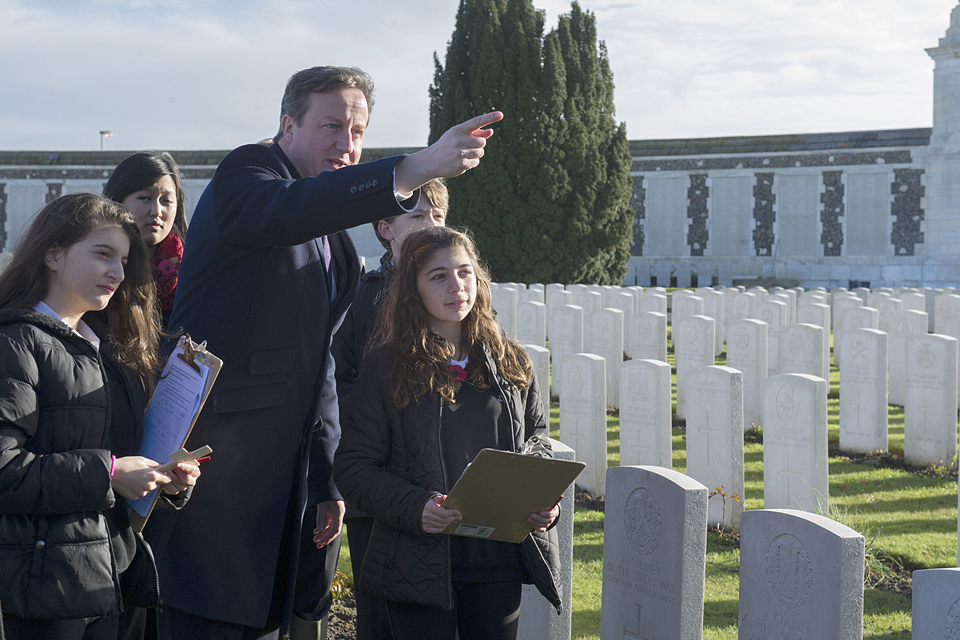 Ensuring communities can access the new money
The government is using fines paid by banks who attempted to manipulate the LIBOR to provide this funding. The Department for Culture, Media and Sport (DCMS) is talking to key partners – including the Commonwealth War Graves Commission, War Memorials Trust, English Heritage, the Wolfson Foundation and others – about how to ensure communities can access the new money, which will be available from next year as grants to local communities who apply and whose application qualifies.
Frances Moreton, Director of War Memorials Trust, said:
War Memorials Trust is delighted to hear about this additional funding and looks forward to working closely with DCMS, English Heritage and others to ensure that war memorials across the UK are repaired and conserved through the centenary.
Alan Pateman-Jones, Director-General of the Commonwealth War Graves Commission, said:
The Commonwealth War Graves Commission welcomes this initiative. Whilst the commission is suitably funded to meet its duty of care for the graves, memorials and records of Commonwealth casualties of both World Wars, it is important to ensure that current and future generations understand both the reasons for and the circumstances of, the sacrifices made. Such generous financial support will enable the commission to better engage and explain its worldwide task and, through this, ensure ongoing commemoration.
Simon Thurley, Chief Executive of English Heritage, said:
English Heritage is proud to be playing its full part in remembering the First World War. As well as protecting other sites relating to 1914 to 1918, mounting exhibitions, and sharing our research, we will be working with volunteers from War Memorials Trust and listing 500 war memorials each year. These memorials represent the greatest wave of commemoration ever seen in this country: listing will ensure that they receive proper attention. They stand at the hearts of communities across the land and we want to help ensure that these highly poignant reminders are kept in a condition befitting their importance.
Published 19 December 2013