News story
Local Sustainability Fund: successful applicants
Cabinet Office announces the names of all 265 charities and social enterprises that will receive a share of the Local Sustainability Fund.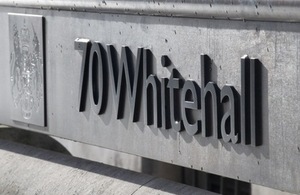 The Cabinet Office today named the final organisations working in the voluntary, community and social enterprise (VCSE) sector that will receive nearly £9 million through the Local Sustainability Fund.
All of these organisations work with vulnerable and disadvantaged people and the funding will help enhance and secure the future of their services.
The funding, delivered by the Big Lottery Fund, will help smaller charities to implement organisational change and access professional advice that might currently be out of their reach.
The grants will also give these organisations access to a wider range of skills and support, including providing all grant recipients with the opportunity to establish a strong volunteering relationship with a local business. These cross-sector relationships will help grant recipients to strengthen their resilience and long term sustainability.
The funding will be delivered over the next 12 months and recipients will work with local businesses and skilled advisors to make sure that they can make the most impact with the funding they have received.
Minister for Civil Society, Rob Wilson, said:
Many congratulations to those successful in their Local Sustainability Fund applications. The fund will equip smaller charities with the skills they need to firm up their long-term sources of income and reduce their dependence on short-term funding solutions.
Further information:
Big Lottery Fund will be administering the Local Sustainability Fund on behalf of the Cabinet Office. The Fund was launched in June 2015, with up to £20 million in total to invest.
Applicants had to be small to medium sized (£100,000-£1.5 million turnover) and be working with vulnerable and disadvantaged people.
The application process involved 2 stages. At the first stage over 1,000 organisations completed an organisational diagnostic tool. A shortlist of just under 400 organisations were then selected and invited to complete a full application.
Published 22 March 2016