HM Passport Office warns customers against charges by rogue companies
Her Majesty's Passport Office is advising customers to avoid copycat websites and save themselves money by coming to the agency directly.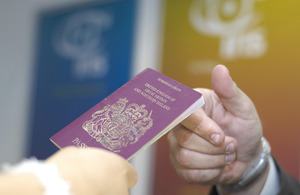 As the summer holidays approach, Her Majesty's Passport Office is reminding people to contact them directly for any passport enquiries.
Copycat websites offer basic information about the passport application process and can appear to be the official agency, but charge a premium for their services.
Some companies are reported to charge up to £40 for information that is available online.
Coming to HM Passport Office directly can save money and speed up receipt of your new passport.
Rogue sites fined
A spokesperson for Her Majesty's Passport Office said:
It's totally unacceptable that unscrupulous companies are continuing to trick people into paying for information which is available free of charge by Her Majesty's Passport Office.

We have already taken action in the past with PhonepayPlus to fine owners of unofficial websites and are liaising with the Advertising Standards Authority to make it clearer that these sites are not affiliated with HM Passport Office. We continue to monitor these sites and explore new ways to counteract their activities.
Where to go for advice
Anyone in need of a passport this summer can obtain an application form for free from their local Post Office, fill it out online or call the official help line on 0300 222 0000.
The Post Office offer a Check and Send service to check your form is correct and that costs just £8.75 on top of the standard passport fee of £72.50. Remember to allow three weeks for your new passport to arrive and longer for first time applicants.
HM Passport Office is also the official agency for ordering replacement birth, marriage and death certificates in England and Wales, which are managed by the General Register Office. These should only cost £9.25 each and more information is available online.
Published 3 June 2013