Estimates of mortality in local authority areas associated with air pollution
Report on local mortality associated with particulate air pollution.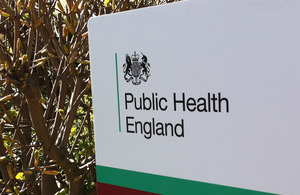 Estimates of the number of deaths in UK local authorities that can be attributed to long term exposure to particle air pollution have been published by Public Health England (PHE).
The figures are calculated by modelling annual average concentrations of man-made particles less than 2.5 microns in diameter, known as PM2.5 and their impacts on health.
For the first time, the PHE report estimates the number of deaths that can be attributed to particle air pollution in all local authorities in the UK. It builds on figures produced for the Public Health Outcomes Framework which estimate the percentage of deaths associated with long term exposure to particulate air pollution in local authorities in England.
The estimates of the number of deaths attributable to particulate air pollution to in each local authority area can see seen in the report under the column 'Attributable Deaths' in Chapter 3.
The estimates are made for long term exposure to particulate air pollution (i.e. over many years) rather than short term exposure to high pollution episodes as experienced last week. However, short term exposure to high levels of air pollution can cause a range of adverse health effects including exacerbation of asthma, effects on lung function, increases in hospital admissions and mortality.
Dr Sotiris Vardoulakis, PHE's head of Air Pollution and Climate Change, said:
The report has been produced to inform public health professionals and air quality specialists in local authorities about the likely effects of particle air pollution on public health in the UK. The estimates are intended to help local authorities consider air pollution among other public health issues.

Much outdoor air pollution comes from burning fuels to generate heat and electricity, and from vehicles. Measures that significantly reduce particulate air pollution or cut exposure would be regarded as important public health initiatives.
Air quality has improved considerably in the UK in recent decades due to new cleaner technology and tighter environmental legislation, which have reduced emissions from industry.
Despite these improvements, the Committee on the Medical Effects of Air Pollutants (COMEAP) estimated that long term exposure to air pollution had an effect equivalent to 29,000 deaths a year in the UK in 2008.
Although continued action at national and international levels will be needed to ensure significant reductions in air pollution, local actions can be taken to reduce PM2.5 emissions and exposure to air pollution.
Dr Paul Cosford, PHE's Director of Health Protection and Medical Director, said:
Policies that encourage a shift from motorised transport to walking and cycling would be expected to reduce total vehicle emissions, including particulate pollution. If this could be achieved in towns and cities, then we could expect local improvements in air quality. There would also be health benefits from increased physical activity through walking and cycling.

Local authorities could also consider other measures to improve air quality, such as implementing low emission strategies as well as the appropriate design of green spaces.
Ends
Notes to Editors
A copy of the report is available online.
Public Health England's mission is to protect and improve the nation's health and to address inequalities through working with national and local government, the NHS, industry and the voluntary and community sector. PHE is an operationally autonomous executive agency of the Department of Health. www.gov.uk/phe Follow us on Twitter @PHE_uk
See more information about the Public Health Outcome Framework fraction of mortality attributable to air pollution.
Read COMEAP's report on mortality effects of long term exposure to particulate air pollution in the UK.
More information on Defra's guidance on Low Emission Zones is available on the Defra website.
The average concentration of man-made PM2.5 in UK air was estimated to be 9.4 micrograms per cubic metre in 2010. COMEAP estimates that average life expectancy would increase by around 20 days for each microgram per cubic metre reduction in PM2.5.
Local actions will not necessarily be reflected in the modelled mortality burdens because the figures don't necessarily take account of very local changes in sources of pollution such as some local roads. Nevertheless, local activities which reduce air pollution will lead to improvements in public health.
Local actions to control air pollution can also reduce greenhouse gas emissions and help mitigate climate change.
UKHSA press office: CRCE
Centre for Radiation Chemical and Environmental Hazards (CRCE)
Chilton
Oxfordshire
OX11 0RQ
Published 10 April 2014