Press release
Electoral registration in Scotland updated for the 21st century
Registering to vote is now simpler than ever thanks to a new online process that has been built around the need of users.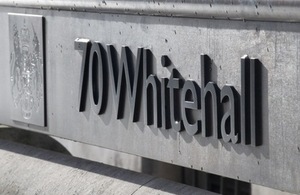 A key milestone in Scotland having a voting system fit for the 21st century has been reached, as electoral registration teams across the country start to contact voters about the move to individual electoral registration (IER).
IER replaces the old and outdated household registration system and places electoral registration in the hands of individuals. Not only does this give people more control and ownership over the process, but increases the accuracy of the register – with the new system able to verify that everyone on the register is who they say they are.
IER was introduced in England and Wales on 10 June 2014 and, as planned, the system is now being rolled out in Scotland. People in Scotland are now being contacted by their electoral registration team to inform them about the changes and what, if anything, they need to do next.
Under the new system, around 80% of those already on the electoral register will be automatically added after their name and address is matched against existing government records. A national public awareness campaign by the Electoral Commission has also been launched to raise awareness of the changes.
Electors who are not successfully matched may need to provide additional information to be registered under IER, but the government has made the process as simple as possible by launching a quick, easy and secure online application process. In fact, people in Scotland can now register online in just 3 minutes by simply providing a name, address, date of birth and National Insurance number. It will mean a secure, convenient, and modern way of registering to vote.
Minister for the Constitution, Sam Gyimah said:
By moving to IER we're ensuring that we have an electoral registration system fit for the 21st century.

The 'head of household' concept is outdated and not recognised by many in today's world, and this new system is not only giving people in the UK more ownership over the process but also increasing the accuracy of the register.

Following the record voter turnout in last month's referendum, it's great that we've also introduced a new online system that makes it even easier for people to register at a time, and in a way, that suits them best.
The online registration service is compatible with all platforms, including smartphones and tablets, meaning maximum convenience when registering. Today's launch in Scotland follows the initial roll out of the system to people in England and Wales on 10 June this year. Since then, more than 2 million people have registered to vote, with the vast majority using the new online service and reporting a satisfaction rate of over 90%.
Notes to editors
Individual Electoral Registration went live in Scotland on 19 September 2014.
Letters will be sent from Electoral Registration Officers (EROs) in Scotland, which will inform the public of the changes to the electoral system brought in under IER, how these changes affect them, and whether they need to do anything.
The majority of people (around 80%) who are registered to vote at the moment will transfer automatically to the new system. Some people will need to provide extra information – their National Insurance number and date of birth – and their letter will tell them how to do this.
The Electoral Commission is running a public awareness campaign in Scotland between 16 October and 13 November 2014 to help make sure people respond to the letter they receive if need be.
Cabinet Office has provided £4.2 million in funding to local authorities to help improve registration among under-registered groups, including students and home movers, to help make the register as accurate and complete as possible. The new system, will make it easier and more convenient for young people in particular to get onto the register.
Published 17 October 2014