News story
Defeating Ebola in Sierra Leone conference
The conference rallied support to get countries and international donors to pledge beds, medical staff and money to help end Ebola in Sierra Leone.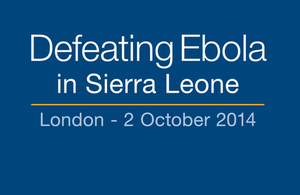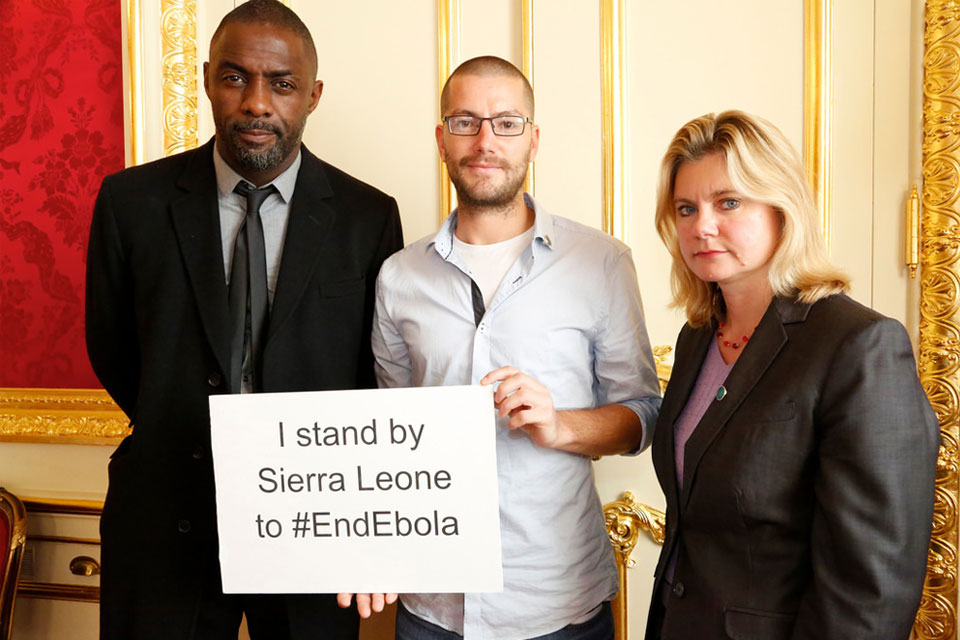 The Defeating Ebola in Sierra Leone conference in London has rallied global support to contain, control and defeat Ebola in Sierra Leone.
The conference - jointly held by the UK and Sierra Leone - called on governments and donors to join their international action plan to tackle the virus in the west African country.
Conference updates
Defeating Ebola in Sierra Leone - Summary of conference pledges
Video: End Ebola - see what the UK is doing to defeat the disease
#EndEbola: Defeating Ebola in West Africa
At the request of the government of Sierra Leone and under the auspices of the UN, the UK is co-ordinating the international mission in Sierra Leone to control, contain and ultimately defeat Ebola. The government of Sierra Leone is asking friends in the international community to work with the UK in assisting millions of Sierra Leoneans in their hour of need.
The Ebola outbreak in West Africa is an unprecedented human tragedy. The UN has declared it a public health crisis requiring an urgent international response. Thousands of medical and support staff are needed and the UN has called for $1 billion in response.
The conference highlighted the scale of the Ebola crisis, building on the outcomes and momentum from the UN General Assembly and looking ahead to an EU donor conference for the wider West Africa region, provisionally planned for the end of October.
The international community must urgently step up its response. That means committing the necessary financial resources as well as critical capabilities – from medical expertise to transport to vital supplies.
Get involved
Call on your government to act now – sign ONE's petition

Follow the conference updates online via #EndEbola

Tweet your support using the #EndEbola tag – tweet this
I stand by Sierra Leone to #EndEbola. Please RT, show your support, & ask your govt to help: http://ow.ly/CaMw4 http://pic.twitter.com/6MIkgObbMd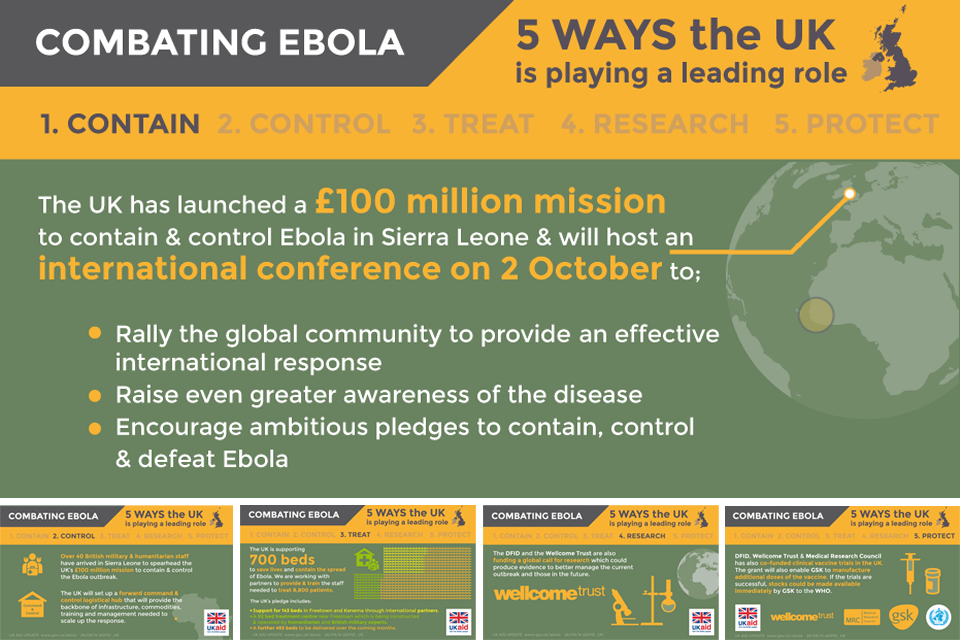 Published 30 September 2014
Last updated 2 October 2014
+ show all updates
Joint NGO statement made at conferene added to page
First published.