Savings of around £73 million have been made by the Department for Culture, Media and Sport.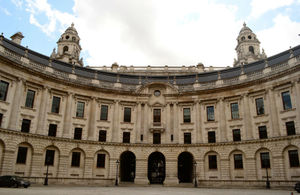 Savings of around £73 million have been made by the Department for Culture, Media and Sport, as part of the department's further contribution to reducing the fiscal deficit.
The Secretary of State for Culture, Olympics, Media and Sport, Jeremy Hunt, and his ministerial team have examined recent spending decisions, pilot schemes and other commitments, and decided that a number of projects should not now go ahead.
Projects for which funding is being cancelled include free swimming for those aged 16 and under and over 60, the planned Stonehenge Visitor Centre and the British Film Institute (BFI) Film Centre.  The Government is still funding the building of a new film store to safeguard the National Film Archive and, although the BFI's digital access project is not affordable at the present time, is looking for the BFI to examine alternative methods of support and delivery.
Mr Hunt said:
"We are facing an unprecedented financial situation in this country, and it is essential that we act now to reduce the country's debt.  As part of my department's contribution, we have examined a number of schemes to determine whether they remain a Government priority, value for money, and affordable in the current economic climate.  This has involved some incredibly difficult decisions, but the cultural and sporting worlds, like everyone else, urgently need the country's finances to be returned to a sustainable position."
Commenting on the cancellation of funding for the Stonehenge Visitor Centre, Tourism and Heritage Minister John Penrose said:
"I recognise the disappointment that everyone in the heritage community feels at today's announcement. But I hope that they, and others, will understand why this has come about - the costs and benefits of this project had to be considered in the light of the current financial picture.  We all have to accept trade-offs, but even though we can't afford to fund the project today, it remains a priority for the future."
Commenting on the cancellation of funding for the BFI Film Centre, Creative Industries Minister Ed Vaizey said:
"It is obviously disappointing that the severe financial problems facing Britain mean that the Government can't contribute at present to the BFI Film Centre. Although we are unable to commit to some large scale capital investment projects while tackling this unprecedented deficit, I am planning to fundamentally reassess how the Government supports film in this country. I want to make sure that we are supporting the film industry so that it is ready for the challenges it will face in the decade to come, and that we make sure every pound of public money we spend gives the maximum benefit."
Funding for free swims under the free swimming programme will end this summer, in the light of new research which shows that the scheme has not delivered value for money. Figures published today show that the majority of those participating in the scheme would have gone swimming anyway, even if they had to pay, and that the scheme has not significantly increased physical activity.
Commenting on the decision, Sport and Olympics Minister Hugh Robertson said:
"This is not a decision that gives me any pleasure. However, the research shows that the great majority of free swimmers were swimming already, and would have paid to swim anyway. With a crippling deficit to tackle and tough decisions to take, this has become a luxury we can no longer afford. 
"Delivering a legacy from 2012 is one of my top priorities. I want people of all ages and abilities to have opportunities to take part in all kinds of sport, and under our plans to reform the Lottery shares we should see an extra £50 million a year going on sports facilities by 2012. Our plans to deliver a community sports legacy, in partnership with Sport England, are progressing well and we expect to make a full announcement in July."
A number of other schemes have also been cancelled, including some aspects of the libraries modernisation programme and the 'Find Your Talent' pilot.  The 'A Night Less Ordinary' scheme has been curtailed.
Notes to Editors
Savings:
DCMS projects being cancelled and the amount they will save are:
Libraries modernisation work - £2 million (per annum)
Find Your Talent - c £2 million
A Night Less Ordinary - c £0.1m
BFI Film Centre - £45 million
BFI archive digital access sub-project - £2.5 million
Stonehenge visitor centre - £17 million
Free swimming - £5 million (as part of a total saving of £40 million from the Free Swimming Programme funding across Government)
Free Swimming:
The cross-Government scheme, which was launched in April 2009, is jointly funded by the Department for Culture, Media and Sport, the Department of Health, the Department for Education, the Department for Work and Pensions and the Department for Communities and Local Government. It was initially due to run for two years to March 2011. However, in light of research  published today which shows the scheme has not delivered value for money and the commitment to cut the budget deficit, the Government has taken the decision to withdraw the majority of the remaining exchequer funding due to be distributed in this financial year.
The research found that although 18 million free swims were taken during the first year of the scheme, around 83 per cent of those aged 60 and over and 73 per cent of those aged 16 and under would have gone swimming anyway, even if they had to pay for it.
Value for money analysis also showed that the cost of the scheme outweighs the health benefits.
The research can be found at the DCMS website.
Of the £140 million set aside for the free swimming scheme, £75 million was distributed in 2008/9 and 2009/10. Of the remaining £65 million, £40 million will be withdrawn, minus the cost of running the scheme from 1 April to 31 July, when it will formally end.
The Government is still considering the future of the £25 million set aside for improving swimming pools.
Stonehenge:
Stonehenge is a prehistoric monument in Wiltshire, believed to be around 5,000 years old, and comprised of earth works surrounding circles of standing stones.  A world-famous site it was designated a World Heritage Site by UNESCO in 1986.  Since that designation, English Heritage and successive Government ministers have pledged to improve the standards of presentation and facilities there by taking the roads out of the landscape.  It was branded a "national disgrace" by the Public Accounts Committee in 1993.
An earlier plan - to create a 2.1km bored tunnel to take the A303 under the site (costing around £500 million) was abandoned in 2007.  The most recent Stonehenge Project aimed to improve the Stonehenge World Heritage Site by creating new, environmentally sustainable visitor facilities at Airman's Corner in Wiltshire, a low emission transit system between the visitor centre and the Stonehenge monument, and the closure of the A344 in time for the 2012 Olympics. 
The total cost of this capital project was £25 million of public funds (£10 million from DCMS, £9 million from English Heritage, £5 million from HLF ( Round 1 application submitted in August 2009, Round 2 application to be submitted in July 2010) and £1 million from SWRDA). The cost of works to Longbarrow Crossroads and the A303 (circa £4m) are additional and were to be met by the Highways Agency]. Expenditure on the project to date (from 2008) is £3,301,160.
Film:
Ed Vaizey will undertake a wide-ranging reassessment of Government support for film. Details will be announced shortly. This reassessment will take account of the impact of Government financial support for film, including National Lottery funding, as well as the impact of film tax relief, but neither will be reviewed as part of this reassessment.
The BFI Film Centre is planned to showcase the best of British and world cinema, as well as creating a new space for exhibitions, cultural events, research and study.# The total cost has been estimated to be £166 million.
The Screen Heritage UK programme comprises three strands. The Government has decided to fully fund work to secure the national collection (approximately £16.2 million) as this is business critical. Work to revitalise the regional archive collection (approximately £3.7 million) will also go ahead. A programme to deliver digital access will not go ahead, bringing about a saving of approximately £2.5 million. Spend to date on delivering digital access is approximately £1.3 million.
Libraries:
The Government has decided not to pursue the £2 million (per annum) spending commitments set out in the Public Library Modernisation Review Policy statement published in March 2010. These were free internet access in all libraries and to promote library membership as an entitlement from birth. It also included extending the Public Lending Right to non-print format books, estimated at £300,000 - this has been suspended and will be considered as part of spending review in the Autumn.
Press Enquiries: 020 7211 2210
Out of hours telephone pager no: 07699 751153
Public Enquiries: 020 7211 6000
Published 17 June 2010