Press release
CMA requires ICE to sell Trayport
The CMA has decided that ICE should sell Trayport to preserve competition in wholesale energy trading.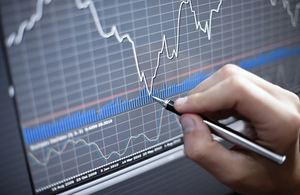 Intercontinental Exchange, Inc. (ICE) acquired Trayport Inc. (Trayport) in December 2015. ICE is the largest operator of exchanges and clearinghouses in the trading of wholesale European utilities (European utilities). Trayport's software products form an integrated platform which underpins around 85% of European utilities trading.
The Competition and Markets Authority (CMA) group of independent panel members investigating the merger has published its final decision today. It found that traders, and the brokers, exchanges and clearinghouses that compete with ICE in the trading and clearing of European utilities, depend on the Trayport platform to carry out these activities effectively.
The CMA found that ICE could use its ownership of Trayport's platform to reduce competition between itself and its rivals which could lead to increased fees for execution and clearing, and worse terms offered to traders. The CMA also found that the merger would likely result in a loss of competition between ICE and its rivals to launch new products, find innovative trading solutions and enter markets with new offerings.
Since provisionally ruling in August that the merger could lead to a substantial lessening of competition (SLC), all the third party submissions supported the CMA's provisional findings and the majority agreed that the sale of the Trayport business was the only effective remedy in response. The CMA rejected alternative remedial action proposed by the companies, concluding that it would not be effective.
The group has therefore decided that ICE will have to sell Trayport to a new owner, to be approved by the CMA, in order to preserve competition.
Simon Polito, Inquiry Chair, said:
Participants in this market have a high level of dependence on Trayport's integrated software offering, alternatives are weak and barriers to entry in this market are high. We found that the merged company would have the ability and incentive to use its ownership of Trayport to restrict the competitiveness of ICE's rivals. This could lead to a range of adverse consequences for traders and venues in the vitally important wholesale energy markets including higher prices, a general worsening of terms and quality and less innovative trading solutions.

Having looked at this in detail and sought views from a range of market participants, we believe that the only effective way to preserve competition is to require ICE to sell Trayport.
Full information on the merger investigation can be found on the case page.
Notes for editors
The CMA is the UK's primary competition and consumer authority. It is an independent non-ministerial government department with responsibility for carrying out investigations into mergers, markets and the regulated industries and enforcing competition and consumer law. For more information on the CMA see our homepage or follow us on Twitter @CMAgovuk, Flickr and LinkedIn. Sign up to our email alerts to receive updates on merger cases.
ICE acquired Trayport in December 2015 for $650 million. In January 2016 the CMA called in the merger for review. On 3 May the CMA referred the case for a phase 2 investigation.
On 16 August 2016 the group published its provisional findings and invited views. The group considered responses to its provisional findings and its remedies notice as well as to a new proposal from the parties involving FRAND (Fair Reasonable and Non-Discriminatory) obligations; a confidentiality firewall; and autonomous operation of Trayport.
All the CMA's functions in phase 2 merger inquiries are performed by inquiry groups chosen from the CMA's panel members. The appointed inquiry group are the decision-makers on phase 2 inquiries.
The CMA's panel members come from a variety of backgrounds, including economics, law, accountancy and/or business; the membership of an inquiry group usually reflects a mix of expertise and experience.
The members of this inquiry group are Simon Polito (Inquiry Chair), Robin Aaronson, Sarah Chambers, and John Krumins.
Media enquiries should be directed to Neil Kernohan (neil.kernohan@cma.gsi.gov.uk, 020 3738 6170).
Published 17 October 2016