News story
CMA refers energy trading software merger for in-depth investigation
The CMA has referred ICE's completed acquisition of Trayport for an in-depth investigation.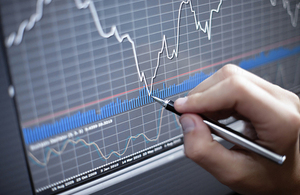 Last week, the Competition and Markets Authority (CMA) said that it would refer the merger for an in-depth investigation unless Intercontinental Exchange (ICE) offered acceptable undertakings to address the CMA's competition concerns.
The CMA is concerned that ICE could use its ownership of Trayport's software to raise prices and/or reduce the quality of its service to rival exchanges, brokers and clearinghouses in order to divert its rivals' trades to ICE's exchange and clearinghouse and/or to protect its market position from increased competition.
ICE has not offered any undertakings in lieu and the CMA will therefore now refer the merger.
A decision on the merger will be made by a group of independent panel members supported by a case team of CMA staff. The deadline for the final report will be 18 October 2016.
Details of the CMA's decision will be available on the case page in due course.
Published 3 May 2016