Press release
CMA continues its mission to remove unnecessary remedies
The CMA is poised to launch another series of reviews of merger remedies in its drive to ensure they do not stay in place longer than needed.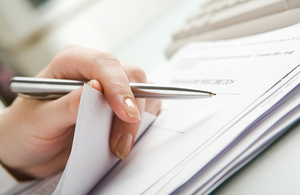 In March, the Competition and Markets Authority (CMA) completed its review of 71 old structural merger remedies given by companies prior to 1 January 2005. As a result, 51 of these remedies were removed by the CMA.
The CMA has also completed 2 larger reviews of behavioural remedies this week, with its final decision to remove FirstGroup plc bus undertakings on 20 April, and earlier today, the final decision to vary the undertakings given by Centrica, following the Rough gas storage review.
Ahead of its next reviews, which will start in the summer, the CMA has identified a further 38, mostly behavioural merger remedies that are more than 10 years old. It is now inviting comments on which of these it should prioritise in the forthcoming reviews.
This exercise forms part of a wider programme of work on remedy reviews, initially set out in the CMA's 2015/16 annual plan, with the aim of reducing burdens on business by assessing whether past merger and market remedies should be removed. The 2016/17 annual plan restates this aim and pledges to build on the work carried out during the last year.
Adam Land, the CMA's Senior Director of Remedies, Business and Financial Analysis, said:
We've done some valuable work clearing out unnecessary remedies over the past year. This work reduces ongoing burdens on business and enables the CMA to focus its resources on enforcing those remedies that still matter. We're looking to continue that momentum and have identified another batch of older remedies that look like suitable candidates for review. However, before we kick things off we want to hear from interested parties to ensure that we select the right cases.
Those wishing to comment on the merger remedies identified, should write, supported with relevant evidence where possible, by 5pm on 20 May 2016 to remedies.reviews@cma.gsi.gov.uk or:
Merger Remedy Reviews
Competition and Markets Authority
7th Floor North
Victoria House
37 Southampton Row
London WC1B 4AD

Full details on the CMA's remedies review programme so far are available on the CMA website.
Notes for editors
The CMA is the UK's primary competition and consumer authority. It is an independent non-ministerial government department with responsibility for carrying out investigations into mergers, markets and the regulated industries and enforcing competition and consumer law.
The CMA has a statutory duty under the Fair Trading Act 1973 and the Enterprise Act 2002 to keep undertakings and orders under review. From time to time, the CMA must consider whether, by reason of any change of circumstances: undertakings are no longer appropriate and need to be varied, superseded or released; or an order is no longer appropriate and needs to be varied or revoked. Responsibility for deciding on variation or termination of orders lies with the CMA except for a small number of older remedies where decisions are for the Secretary of State following advice from the CMA.
Enquiries should be directed to Rory Taylor (rory.taylor@cma.gsi.gov.uk, 020 3738 6798)
Published 22 April 2016