Show past Prime Ministers
The Rt Hon Theresa May MP
William Cavendish-Bentinck Duke of Portland
William Cavendish-Bentinck Duke of Portland
William Cavendish-Bentinck Duke of Portland
Whig 1807 to 1809, 1783 to 1783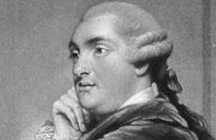 Born
14 April 1738
Died
30 October 1809, Bulstrode, Buckinghamshire
Dates in office
1807 to 1809, 1783 to 1783
Political party
Whig
Major acts
Treaty of Paris 1783: formal end to American War of Independence.
"My fears are not that the attempt to perform this duty will shorten my life, but that I shall neither bodily nor mentally perform it as I should."
The Duke of Portland always thought of himself as a Whig. However he was an important figure in a realignment of British politics which laid the foundation of Tory government in the early nineteenth century. This gave him a significance far greater than his 2 brief spells as prime minister would suggest.
Read more about William Cavendish-Bentinck, Duke of Portland on the History of government blog.