William Wyndham Grenville, 1st Baron Grenville
Whig 1806 to 1807
On his resignation: "The deed is done and I am again a free man, and to you I may express what it would seem like affection to say to others, the infinite pleasure I derive from emancipation."
---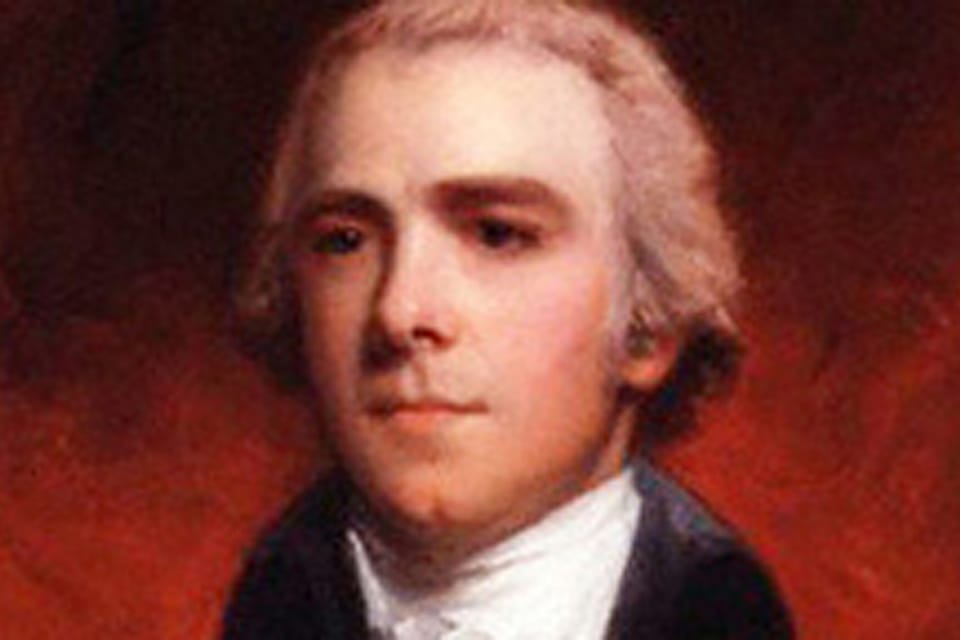 Born
25 October 1759 , Buckinghamshire
Died
12 January 1834, Buckinghamshire
Dates in office
1806 to 1807
Political party
Whig
Major acts
Slave Trade Act 1807: abolished the slave trade in the British Empire.
Biography
William Wyndham Grenville, 1st Baron Grenville was the son of George Grenville, an earlier Prime Minister.
Despite the brevity of his time as Prime Minister, William Grenville's extended political career highlights the shifting patterns of British political alignments in the later Hanoverian period. As premier, he was responsible for one of the most important legislative measures of the early nineteenth century, the abolition of the slave trade in 1807.
Read more about William Grenville on the History of government blog.