Solar powered charger connects rural villages to the world
Mobile phones are a big contributor to economic growth in rural communities, but keeping one charged isn't easy when you're off-grid.
Bedaguli, in south-west India, sits in the middle of a wildlife sanctuary that's home to 10,000 elephants and tigers. Villagers' main link to the outside world and economic lifeline is the mobile phone.
But with no electricity in the village, charging a mobile phone is an expensive, time-consuming chore involving a 2-hour round bus trip to the nearest town.
London-based company BuffaloGrid has invented a portable mobile phone charging unit (the Hub) powered by solar energy. Prototypes have already been successfully tested in remote villages in Uganda and Ghana.
The Buffalo Grid Hub is now being introduced to India, home to almost half of the world's 650 million off-grid mobile phones, where there are an estimated 10 million new subscribers every month.
Managing Director, Daniel Becerra, has seen first-hand how the charger transforms people's lives:
A mobile phone can be the path to so many things: medical and educational knowledge and economic growth. A solar-powered charger like the Hub brings vital services like mobile banking, water point mapping and the internet to remote places cleanly and cheaply.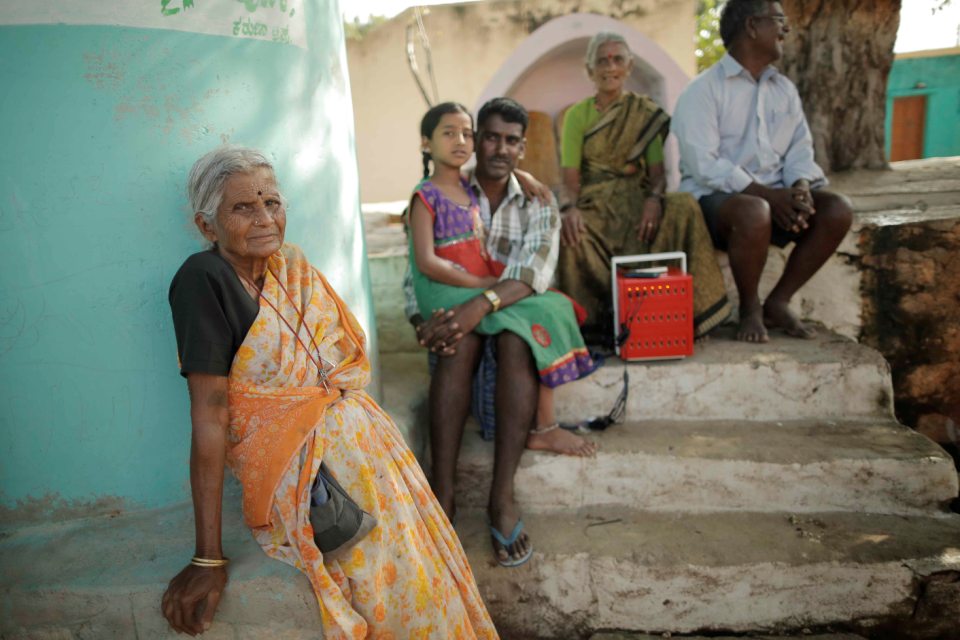 On a mission
BuffaloGrid has come a long way from its early trials in Uganda 3 years ago. A £190,360 Smart award from Innovate UK, helped the company develop the internet capability of the units.
In 2013, it was one of 16 UK businesses selected by Innovate UK and UK Trade & Investment for an entrepreneur-led mission to Bangalore and New Delhi to open up their business to the Indian market.
How it works
A BuffaloGrid Hub with a full solar charge can last for 3 days and charge around 100 phones a day. It works on a very simple business model:
a villager wanting to charge a mobile phone sends a low-cost text message to the charging hub
once the message is received, an LED above the charging port on the unit lights up indicating that it's ready to charge the phone
the phone is plugged in and charged by solar power stored in the hub's battery
a text message allows a phone to be charged for about 90 minutes
As well as charging phones the solar-powered hub could be a platform for other services to reach remote communities. BuffaloGrid are already working with partners on providing banking and remote medical diagnosis services and interactive educational material.
The company is currently building the first units which will be distributed free - but will provide a revenue stream when they're up and running. The company is now looking for new partners and investment to keep things rolling forward and move towards mass production of the hubs.
While the Hub's potential as a business opportunity is obvious it's not the only reward for Daniel:
It's enormously rewarding knowing that what you are doing is making a difference, a big difference.
Published 19 December 2014