Case study
Mobile app and wristband technology transforms epilepsy care
Digital health project in Dorset demonstrates the value of collecting real time data to improve quality of life for epilepsy sufferers.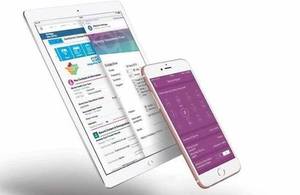 Equipping epilepsy sufferers in Dorset with wearable technologies and smartphones has won the approval of patients through real time collection and analysis of information about their condition.
Patients have reported a better quality of life, while the Dorset Epilepsy Service has recorded an 80% improvement in response times.
The two-year project was part-funded with £722,000 from Innovate UK through a Digital Health in a Connected Hospital competition.
Integrated technology
It resulted in the Epilepsy Care Alliance project, which centered on Poole NHS Foundation Trust where the Dorset Epilepsy Service is based. The alliance is a county-wide operation led by a small dedicated team under the leadership of Dr Rupert Page, consultant neurologist.
The project was led by Canterbury-based Shearwater Systems. Their role was to provide the mobile technology that integrates with the wearables, while providing an engaging experience for both patients and the care team.
Graphnet Health, a leading shared records supplier provided expertise in aggregating patient data from multiple sources, while the University of Kent added to its knowledge on health sensing and analytics through the development of the seizure detection algorithm.
Lifestyle changes to limit seizures
During a seizure, wristbands can record vital signs like heart rate, skin response, sleep patterns and body position which are used to provide critical data to the epilepsy care team in real time.
When combined with contextual information provided voluntarily by patients on a mobile app, clinical staff have a more accurate picture of the impact of the seizure, what was likely to have triggered it, and the outcome. Clinicians can then amend the treatment and advise on lifestyle changes that might limit further seizures.
Piers Manser, a former nurse who is product director at Shearwater Systems, said:
What we are trying to do is deliver timely, personalised care rather than the standard, out-of-the-box treatment which might involve a series of appointments over 6 to 18 months.
Epilepsy was a good starting point for testing the care model for several reasons. Manser continued:
The condition affects people of all age groups and they were keen to participate because the project might improve their quality of life. Being unable to drive, they did not want to make unnecessary visits to hospital in a rural county with limited public transport.
Changing care delivery
The project finished as recently as March 2017 but the technology that enabled the real time care is already being piloted by hospitals in Bristol.
Other health bodies have also been quick to see it as a model of care that can be applied to other conditions such as heart failure, asthma, migraine and even end-of-life care. Manser added:
We're now looking beyond epilepsy, seeing this as a model for changing care delivery.
Even though the project is finished, Graphnet and ourselves are working on adding other user-based improvements and refinements that will benefit both the epilepsy team in Poole and also the wider health community that is implementing this type of change in care delivery. This is not a one-project wonder.
Published 15 August 2017