Case study
Miro Griffiths: getting in, staying in and getting on
From:

Part of:

Published:

15 April 2013
Miro Griffiths, a young disabled person, talks about his ideas and aspirations for employment support.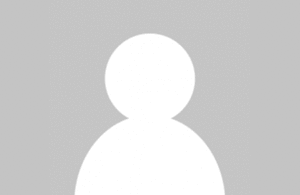 Miro's film
Transcript of Miro's film
Hello, my name is Miro Griffiths. I am 22 years old and I come from the Wirral which is next to Liverpool. I've just finished a degree, an undergraduate degree at the University of Liverpool in psychology specialising in psychoanalysis. I am now doing a masters in disability studies at the University of Leeds. But since the age of seventeen, I've had my own business as a disability equalities consultant. I work across the country and sometimes the world on issues affecting disability equality.
Access to Work ensures that when I look for work, as a self employed individual, when I look for work, I will not be at a disadvantage compared to non disabled colleagues. My work, I have to compete against other consultants. And all it needs is for me to outline all my costs as a disabled person, my add along costs because of my disability, and my employer will easily choose someone else who hasn't got that amount of cost attached to their disability.
Access to Work ensures that I am on a level playing field with all other consultants or all other colleagues competing for the same work. I don't go to the work place and feel, personally feel, that I am a burden to the employer, which I shouldn't anyway. But also I don't feel that I can't do a job equally compared to a non disabled colleague. So in that circumstance, Access to Work ensures that I have equality within the work place.
Access to Work can use a buddy system, to attach one disabled person with another disabled person who uses Access to Work. Perhaps they both have same types of access needs or they have the same type of job. And in that circumstance we can get rid of the cost of having consultants on board, but we can have peer mentoring, peer networking and a way that individuals can relate their own barriers to each other and find ways of overcoming them, and sharing solutions amongst the disability community.
Another way we can improve Access to work is having what I would call a database or a databank of interpreters, personal assistants etc who can be accessed by disabled users.
I have to say I am not a huge fan of Remploy facilities and factories. In my view, I think they exclude disabled people from society, exclude from employment, and the only way that we can achieve disability equality is by having disabled people feel empowered, with the right qualifications to gain meaningful employment within the mainstream. Remploy facilities, I would suggest, need to move towards being an advocacy service or being a facilitator or a conduit between disabled people with limited confidence or high anxiety about working in the mainstream, and they'd act as a role of getting disabled people into meaningful employment, into the mainstream, into being a vital part of the functioning of our society.
Again my knowledge of Residential Training Colleges is limited, I've never used one. But I know people who have and I know about them and the way I work with through my own work.
What they do for disabled people, in terms of building skills, meeting the needs of disabled people to perhaps gain empowerment, gain confidence in areas work is a great idea, a great initiative. What I question about the colleges is the fact that they have to be so remote, but more importantly why they have to be segregated from the mainstream. What we want to have is for disabled people and non disabled people working together, being educated together, living together. So the idea of what residential training colleges do, I agree with, but they need to be housed within a mainstream education setting. One way that Government can help disabled people get into meaningful employment is through the concept of role models. What I do not mean by that is having disabled people who are successful; they should be paraded as a beacon for aspiration. That's what we don't want.
We just want genuine pictures of disabled people, genuine portrayals of disabled people, in successful positions at work, doing vital jobs for the functioning of society. We want to show younger disabled people, growing up, even if they've been mainstreamed, or if they've gone through segregated schooling, we want to show them that, what your aspiration is, as long as it is realistic, you can achieve it. There is no better message than showing disabled people who have already been through the system, who have survived it and come out and are now working, having families, leading independent, tailored lives. So we need to work with parents, with carers of young disabled people, to ensure that their views are to support and ensure that child will blossom to gain their own achievements and aspirations and that they can reach their targets of being included within society, having meaningful employment, of having the support package that allows them to be independent. You can have all that, as long as parents and the support schemes at young age have the right mindset to ensure that disabled children grow up as an equal citizen. What we need is disabled children to grow up and achieve meaningful employment in all jobs across the economy.