SEQOL launched in October 2011, and its customers are reaping the benefits of an integrated approach to delivering health and social care.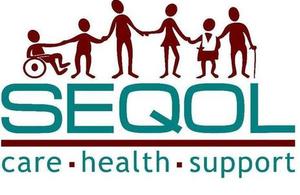 Going Mutual
"The collective passion of colleagues to succeed is an amazing force for change…An organisation able to make its own decisions, provides more opportunities to deliver services that make a bigger difference for the people we work with, and for those we support" -Heather Mitchell, Chief Executive of SEQOL
Parent bodies: Swindon Primary Care Trust and Swindon Borough Council
Date of launch: October 2011
In Swindon, where SEQOL is based, the adult social care and community health sectors have worked in collaboration for several years, but the services they each deliver were always controlled by two separate organisations - Swindon Primary Care Trust and Swindon Borough Council - with staff reporting into two employers.
Within the national and local policy context, establishing one organisation that could co-deliver health and social care seemed the best option for the community of Swindon.
Mutual Life
SEQOL- an employee owned Community Interest Company (CIC) - has a social purpose to support people to make the most of their lives. That not only drives everything we do - but also how we do it. SEQOL colleagues have a real sense of pride in the services they deliver and working in partnership with local people and other partners, their direct influence has achieved significant outcomes.
This year's pre-tax profit of £129,672 on a turnover of £31m, is being reinvested in delivering front-line services. The surplus only reflects part of the financial performance, additional savings achieved through service re-design and new ways of working have enabled the further development of our services and also provided savings back to commissioners for re-allocation.
Our totally integrated health and social care operating model is resulting in significant service outcomes. For example, in 2013/14 84% of people receiving SEQOL's re-enablement service did not need care services later down the line, compared with a national average of 58%. The average length of stay was just 19.9 days against 42 days nationally. Local people are effectively enabled to regain their independence and demand on statutory services is reduced.
Similar public service mutual case studies
Health
Provide - launched in 2011 Provide delivers community health services across a wide variety of localities, going from strength to strength ever since.
Adult social care
Be Independent - launched in 2014 and a recipient of support from the Mutuals Support Programme, Be Independent delivers day care services for elderly residents in York.
Published 5 November 2014