Building bridges to re-connect cut-off communities in Pakistan
New bridges replace those destroyed either by the conflict in 2009 or the devastating floods in 2010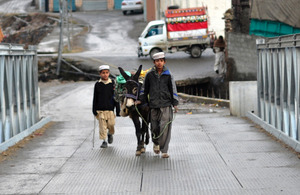 Twenty new steel bridges are now being used by thousands of people every day in Khyber Pakhtunkhwa, Pakistan, thanks to a successful partnership between the UK's Department for International Development and the Government of Khyber Pakhtunkhwa.
The new bridges, which vary in length up to 200ft, replace those destroyed either by the conflict in 2009 or the devastating floods in 2010. More than 1500 pedestrians are using each new bridge every day - half of them children going to school.
Without bridges, many parts of mountainous Khyber Pakhtunkhwa have been cut off. In one village in Swat, 3 people drowned while trying to cross the river. Men and women could not get to work. Children could not get to school. Pregnant women couldn't get to hospital. Groceries and food became scarce, which resulted in increased prices for goods. The new bridges mean people can get back to work, schools, and access markets and healthcare, which is helping to address grievances and bring back stability to the province.
The UK provided steel bridge kits and technical support through its engineering partners Mott McDonalds and Halcrow, while the Government of Khyber Pakhtunkhwa, through its Communications and Works Department (C&W), provided funds and executed the civil works including building abutments, link roads, and support structures.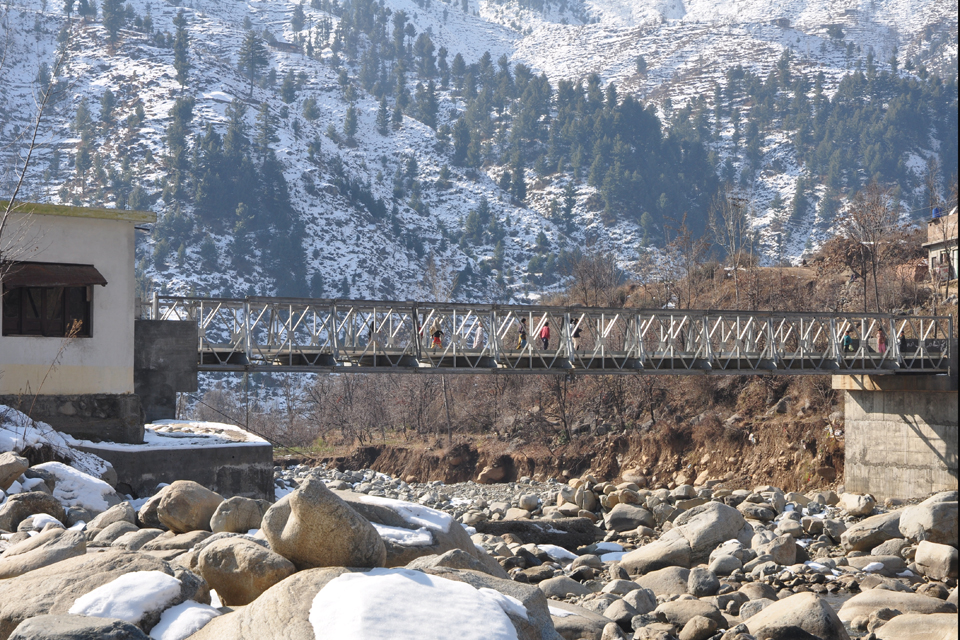 A total of 46 new bridges, supplied by the UK, will be installed across Malakand division by the end of this year. The project is being co-funded by the UK government.
Amer Haider Khan Hoti, the Chief Minister of Khyber Pakhtunkhwa, explains the difference the bridges are making:
We're working hard to reconstruct Khyber Pakhtunkwa after the huge damage done to our infrastructure by terrorism and the devastating floods. Bridges keep the arteries of our province flowing, and are essential to our prosperity and wellbeing. This warm partnership with the UK is an excellent example of how we can work side-by-side to develop our province. We will continue to collaborate with the UK, not only on bridges, but also on education, maternal health, governance and other vital matters.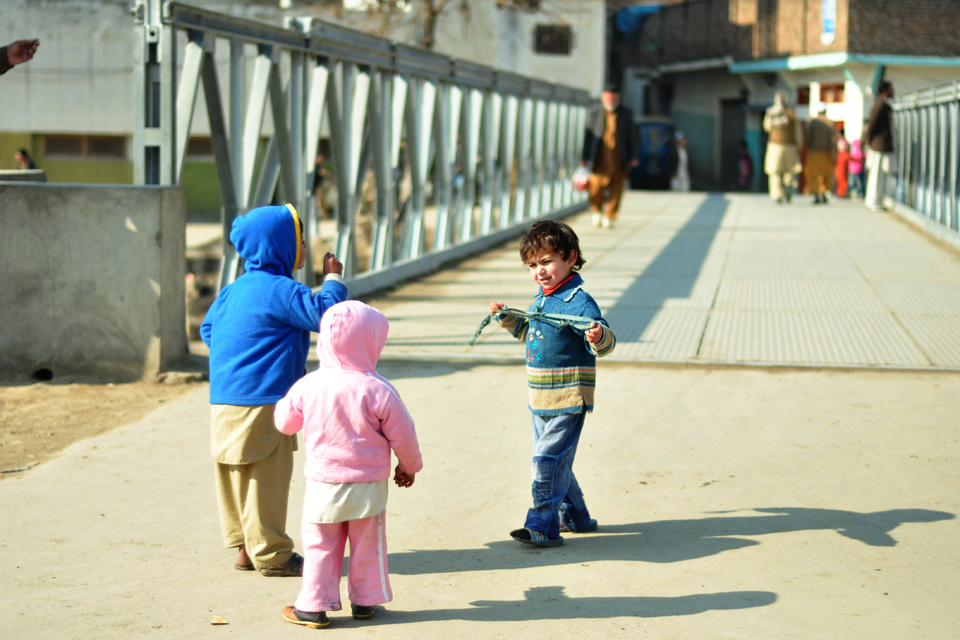 In addition to the collaboration on bridge construction, the UK is working in partnership with the Government of Khyber Pakhtunkhwa to help get millions more children in to school and learning more; prevent women dying in childbirth; and to provide technical assistance to support reforms at the core of government, which will improve the delivery and sustainability of essential services to the public. This all helps to promote peace and stability by tackling the root causes of grievances which can lead to conflict, such as poverty, inequality, and lack of education.
Published 6 June 2012