Case study
Brogan Johnston … the happiest, proudest post room girl ever!
From:

Part of:

Published:

15 April 2013
Brogan Johnston talks about how she got her job and what it means to her.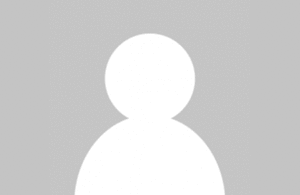 Before becoming a Project Search intern in September 2009, Brogan attended City College, Norwich. She had been given a personal budget by Norfolk County Council, which she planned to use to access day services. Neither she nor her mother expected her to get a job.
However, in August 2010, having completed the Project Search programme, Brogan successfully applied for a position in the post room at the Norfolk and Norwich University Hospital, where she now works for 30 hours a week.
Project Search helped Brogan to mature as a person and gave her the confidence to lead a more independent life. In the words of Brogan and her mother Vanessa, it has changed her life.
Vanessa:
My daughter has always worked to the best of her ability and by the age of 20 her strengths were fully developed. She was ready for the world of work, with a positive, cheerful attitude and a well rounded personality. Down's syndrome has never been a barrier to a variety of experiences and adventure for her.
Project Search fitted the bill, a year of 3 work experience placements in one large establishment with background work on CVs, Health and Safety, group support, advice from Remploy etc. She applied and had a successful interview. A lovely relationship started in September 2009 at the Norfolk and Norwich Hospital.
Brogan:
My name is Brogan Johnston, I am 21. I was in Project Search for a year after I left Norwich City College. I want to tell you about my work placements in the hospital. First I did the post room. I did the pigeon holes to put the right post in and the doctors. I did my rounds on level 2 on the West and outside rounds to the porta-cabins.
My second Job was the Reception. I took crutches and walking frames back to Physiotherapy, helped with lost properties, notes to the wards, car parking tickets and directions for customers.
My last job was ward catering in Easton ward kitchen, I did the dishwashing and collecting all the cups on the wards. I served patients their lunches, the teas and coffees. I learned to travel on a bus from Fakenham to the city centre and change for the hospital. I loved it all, and all the people.
Vanessa:
A wonderful, friendly, productive year! As a mother this was everything. I had a happy daughter, who was feeling motivated, useful and valued!
For several sessions she attended 'Job Action' mornings. Then her 'dream job' came up! 30 hours, Monday to Friday, post room porter at the Norfolk and Norwich Hospital, as a Serco employee.
Then followed all the normal procedure of applying, being interviewed and waiting for the outcome. Lots of deep breathing from me. Brogan, may I add, was totally confident. She wanted to do this job 'forever'!
The telephone call came, we screamed, we laughed, we cried, we hugged and we jumped around…
Brogan:
On the 27 August 2010 I started my 'real' Job. I work with Martin, he is in charge, Robert, Andy and Ronnie. They are fun. I wear my uniform, steel cap boots, black trousers and my blue shirt with 'Norfolk and Norwich University Hospital' and Serco. I push my trolley around the hospital and wards and I sort the post in the post room. I am good at reading, spelling and writing. At lunchtime I eat in the restaurant or buy at the shop. After lunch I do my outside round. I work from 9.30am until 4 o'clock five days a week. I get tired, it is hard work.
I am the happiest, proudest post room girl ever!
Brogan's film
Transcript of Brogan's film
Brogan
My name is Brogan. I am 22 years old. I live in Fakenham in Norfolk. I go to a city college for about one year and I went to Norwich and Norfolk hospital. I was in project search. My first rotation was the post room. I take the doctor's post and the post to different areas of the hospital. And my second rotation: reception – directions for customers, car parking tickets and helping them to find their way around. And my last rotation was catering. I did teas and coffees, served patients their lunches.
And I've got my dream job in the post room. I've been interviewed to get the job in the post room. Because I got it, me and my mum were really happy, and we were crying about it. It's really good. It felt really good. I start at 9:30, finish at four. I am doing it on my own to get to work on time.
Question
What does your family think about you having a job Brogan?
Brogan
Yes, they were really happy and over the moon because I got the job. And I get paid for my job now. And my wage is up too… The price has gone really high! Yes. I can buy things for my sister, and I bought a TV for all of us to watch. It is a big TV called Sony. It's all my money. I am keeping my job forever.