Case study
Bristol government worker jumps at the Green Deal
Local government worker from Bristol will save up to £300 a year on energy use following home improvements.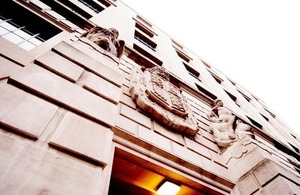 Local government worker from Bristol, Darren, was spending a fortune to keep his house warm and wanted something that would help cut his energy bills whilst making his home more energy efficient. Darren's long interest in the Green Deal meant that he jumped at the chance of getting an assessment when it launched at the beginning of this year. Following the initial Green Deal Assessment, Darren decided to get external wall insulation for his house.
Darren first became aware of the Green Deal a couple of years ago when he joined the Bristol Green Partnership, a free membership organisation which aims to make Bristol a low carbon city with a high quality of life for all. Over the years, Darren has been very pro-active in trying to promote Bristol as the Green Capital of Britain for 2013, concentrating on the cities energy saving concept in a bid to win the overall vote. Darren has therefore been monitoring the Green Deal closely in the run up to its launch and was one of the first to receive an Assessment through the Bristol Home Energy Upgrade Scheme, part of the Green Deal Pioneer Places .
Darren's 1950s solid brick wall house was a perfect candidate for the Bristol Home Energy Upgrade Scheme. Positioned on the end-terrace, the side wall of the house was losing a huge amount of heat and Darren was finding it increasingly difficult to deal with his rising energy bills.
Darren was extremely happy with his assessment, stating that, 'the initial Green Deal Assessment did cost me £65 but they looked at everything, from heating and light bulbs to windows and doors, and told me the amount of money I could expect to save on different types of insulation.'
Following from the Assessment, Darren received a Green Deal Advice Report, with the recommendation that fitting external wall insulation would save him £315 a year on gas bills. Spurred on by the good news, Darren was quick to begin works on his house, choosing to finance the improvements himself.
Initially, Darren was worried that his neighbours would complain about the outside scaffolding being an eyesore and an obstruction to the street. However, a lot of them showed genuine interest in the works and the Green Deal scheme to the extent that two of his neighbors booked in an Assessment to see whether their properties would benefit from energy saving home improvements
In three weeks the works were fully completed and Darren noticed immediate changes to his house. 'It has made an amazing difference, I'm genuinely surprised. It wasn't something I had to wait and see. The moment the rendering was on, my house was warmer. The boiler runs less often and the house doesn't get cold. I reckon I'll save about £300 a year on my energy usage.'
Darren is looking forward to the future and monitoring how much more he'll be saving on his energy bills in view of the current climate. He feels assured that he has invested his money in a worthwhile energy saving home improvement.
Published 19 September 2013