Case study
AutoAir: 5G Testbed for Connected and Autonomous Vehicles
New autonomous transport technology developed by AutoAir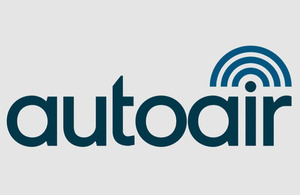 Lead organisation: Airspan Communications Ltd
Grant: £4.1m
AutoAir aim to make 5G technologies available for the validation and development of Connected and Autonomous Vehicles at the UK's premiere vehicle proving ground at Millbrook. Fast travel speeds complicate cell-tower handoff, and autonomous vehicles will require more network bandwidth than is available currently. It will also investigate how these 5G connectivity solutions could be transferable to both road and rail transportation.
Paul Senior, Chief Strategy Officer, Airspan Networks and CEO of Dense Air said
We are delighted to have won the UK's 5G competition, as it further validates the 5G network solutions and associated toolsets that Airspan and its partners have created. 5G networks will be critical for the validation and operation of CAVs and the testbed will be both a showcase and blueprint for mass deployment of 5G along the UK's transport corridors".
Dick Glover, Chief Executive, McLaren Applied Technologies said:
At McLaren Applied Technologies we harness our experience in telemetry, software, simulation and predictive analytics to deliver advantage across the transport industry. Being part of the AutoAir 5G NR Consortium reinforces our commitment to accelerating the UK's mobility challenge of the future, as well as pushing performance, improving reliability and providing progress beyond today's expectations.
Published 23 July 2018