Case study
Worcestershire 5G Consortium
This project is exploring ways to increase productivity by using robotics, big data analytics and augmented reality with 5G in a manufacturing setting.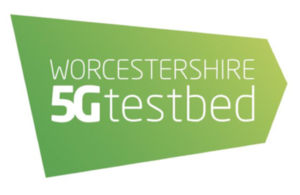 Lead organisation: Worcestershire Local Enterprise Partnership
Grant: £4.8m
Led by a team of 5G and Industry 4.0 experts, the Worcestershire 5G Testbed provides a platform for UK industry to develop and test next-generation technology that will revolutionise the way businesses operate in the future. The Worcestershire 5G Consortium, led by the Worcestershire Local Enterprise Partnership, is comprised of global experts and partners including: 5GIC at the University of Surrey, AWTG, Huawei, O2 and BT, with local businesses already using the technology including Worcester Bosch, Yamazaki Mazak, and multinational defence company, QinetiQ.
Based at Malvern Hills Science Park, the Consortium will explore a range of use cases including increased productivity in manufacturing, machinery fault detection, remote training, and 'security by design'.
Mark Stansfeld, Chair of Worcestershire Local Enterprise Partnership and 5G lead for Midlands Engine, said:
We are delighted to have been successful in our bid which will help businesses deliver greater productivity using 5G technologies. This highlights the huge ambition of Worcestershire's innovative public and private sector, with key Worcestershire employers leading the way in Industry 4.0.
At a time of increasing global competition for trade and investment, we are confident that we can act as a catalyst for technological innovation in the wider Midlands Engine and nationally. We welcome opportunities for collaboration with the UK's most innovative minds.
Carl Arntzen, CEO of Worcester Bosch Group:
We are using this innovative 5G testbed to pioneer secure Industry 4.0 use cases in the areas of Preventative Maintenance and Robotics to drive productivity. These require large numbers of sensors and high network availability hence our interest in 5G. As you know Bosch is an international group and on the back of this work our people are now active in the 5G-ACIA initiative with our German colleagues.
Prof Rahim Tafazolli, Director of the 5G Innovation Centre, Europe's largest academic centre for 5G development said:
Worcestershire LEP has demonstrated very advanced vision in its drive to be leading centre for the use of 5G in Industry 4.0 factory automation, Cybersecurity Applications, Robotics and Agritech. The 5GIC is very pleased indeed to be a partner in this exciting proposal, which we believe is world class. We are particularly excited by the opportunity this will provide to engage the international telecommunications companies, which are members of 5GIC.
Derek McManus, Chief Operating Officer of O2:
The Government has said that, in its view, 5G will be worth £173 billion of incremental revenue in the first ten years. However, rolling out the technology isn't enough. The only way the UK will benefit is if we can make technology and mobile collaborate with British industry and with local authorities. If the three can work together, then the infrastructure will be there, the capability will be understood, and the benefit will be driven out. The Worcestershire 5G Testbed provides the ideal platform to make this a reality, combining all the necessary ingredients to bring the Government's 5G aspirations to fruition.
The Worcestershire 5G Consortia will explore:
Increased productivity in manufacturing

Detection

Remote maintenance

New models – manufacturing as a service 'Security by design'

Training the next generation 5G engineers
The Worcester 5G project is working with local businesses to focus on ways to increase industrial productivity through preventative and assisted maintenance using robotics, big data analytics and augmented reality over 5G. Using this technology will help factories make significant efficiency gains.
Key milestones and events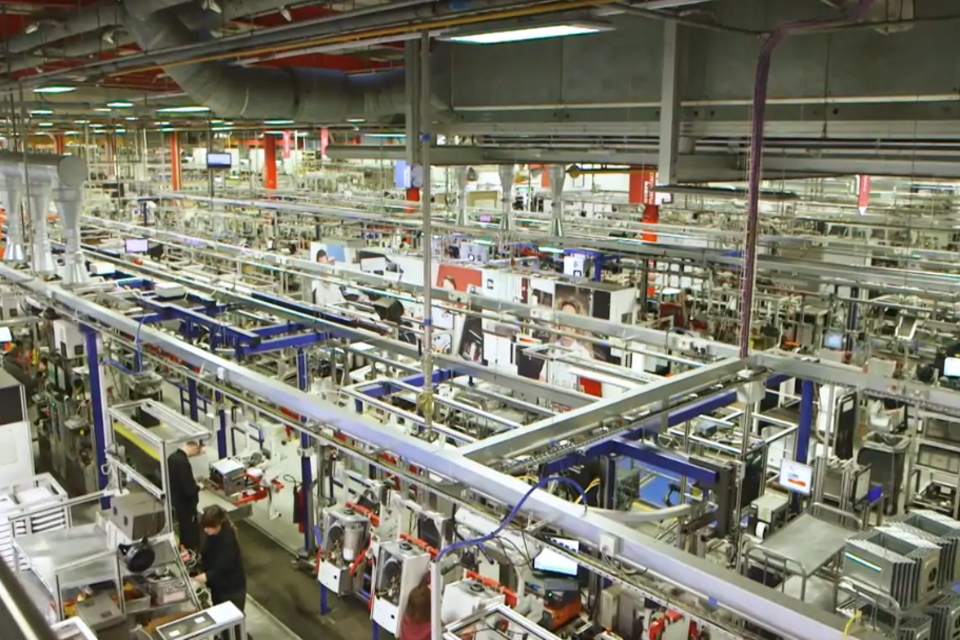 February 2019 saw the UK's first 5G Industrial trial in the Worcester Bosch factory.
Please find more information on the UK5G Worcestershire 5G Consortium page.
Published 23 July 2018