Case study
Urban Connected Communities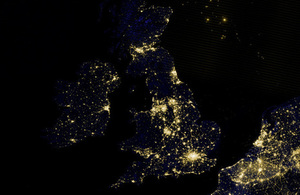 In March 2018 the Government announced plans for a 5G Urban Connected Communities project (UCC), which will see the development of a large-scale testbed in a UK city.
On the 4th of September 2018, the 5G Testbeds and Trials Programme (5GTT) announced its preferred partner for the UCC project as West Midlands Combined Authority (WMCA).
The UCC project will:
design wireless infrastructure in a major city that delivers high quality connectivity and allow new 5G applications to be trialled in a number of sectors;
allow industry to test different deployment models for 5G infrastructure and help inform the development of policy and regulation to support 5G deployment;
support economic growth and improve the quality of life using 5G to meet people's connectivity needs.
This project will be led by WMCA in collaboration with DCMS and the 5GTT programme. During the engagement phases for this project, we invited private organisations (e.g. wireless network operators, service providers, equipment suppliers and others) who were interested in partnering with the public sector in this project to express this. Now the preferred partner has been selected, DCMS will work with WMCA to help engage with these private sector organisations.
The UCC project is due to run until January 2021.
Published 23 July 2018
Last updated 10 September 2018
+ show all updates
Updated with UCC announcement details.
First published.