Guidance
VMD EU Exit Information Hub
This is the hub for all the Veterinary Medicines Directorate's communications on EU Exit which includes guidance on how you can prepare.
Click on each section of this Hub, which shows what areas of the regulation of veterinary medicines will and will not change. It also provides draft guidance that will be current on EU Exit day. Use this information to understand how leaving the EU may affect your business and what you can do to get ready.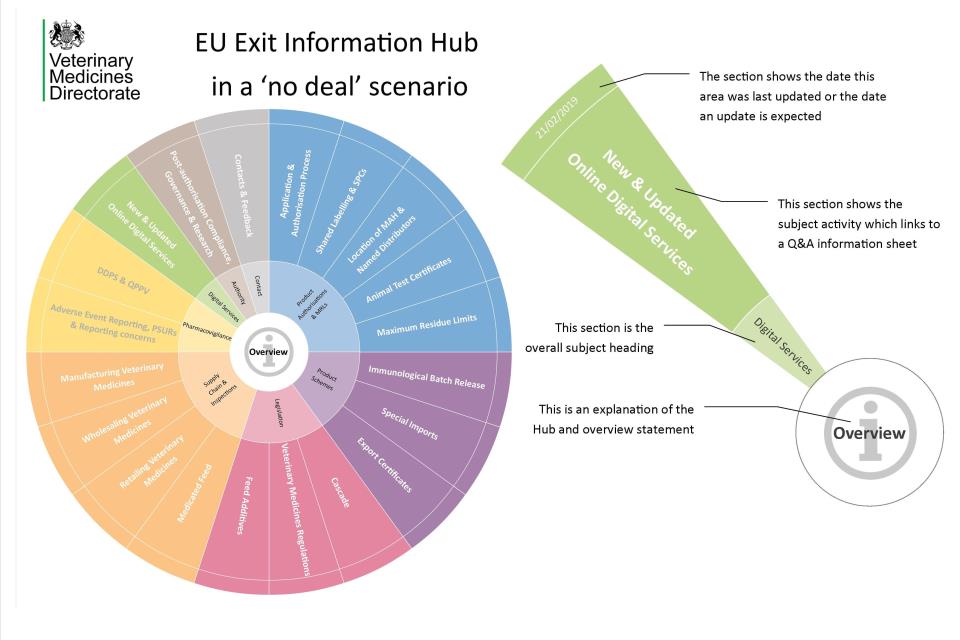 Sign up to our email alert notifications to make sure you get the latest information as it becomes available.
Accessible format version of the Information Hub If you use assistive technology (such as a screen reader) and need a version of this document in a more accessible format, please email postmaster@vmd.defra.gsi.gov.uk telling us what format you need. It will help us if you say what assistive technology you use.
In the summer, we published three Technical Notices based on a no deal scenario setting out information for businesses and citizens to inform their planning and preparations:
These are part of a collection: How to prepare if the UK leaves the EU with no deal
EU Exit Information Resources:
Published 29 January 2019