Guidance
Ministry of Defence Police: Project Servator
The MDP started using Project Servator in 2016, to deter and detect criminal and terrorist activity and to provide reassurance to the communities that we serve.
About Project Servator
Our Project Servator deployments are unpredictable and highly visible, designed to deter, detect and disrupt criminal activity. The officers engaged on Project Servator deployments have been specially trained to spot tell-tale signs that a person may be carrying out 'hostile reconnaissance' or engaging in other criminal activity and will confront anyone they suspect may be in the area for criminal purposes.
Deployments are carried out by uniformed and plain clothed officers, together with other specially trained officers, including Authorised Firearms Officers. They are supported by additional resources, such as police dogs, CCTV, marine police units, vehicle checkpoints and Automatic Number Plate Recognition (ANPR).
The staff and communities in and around the sites that we serve also support our deployments through their continuous vigilance and regular communication with our officers.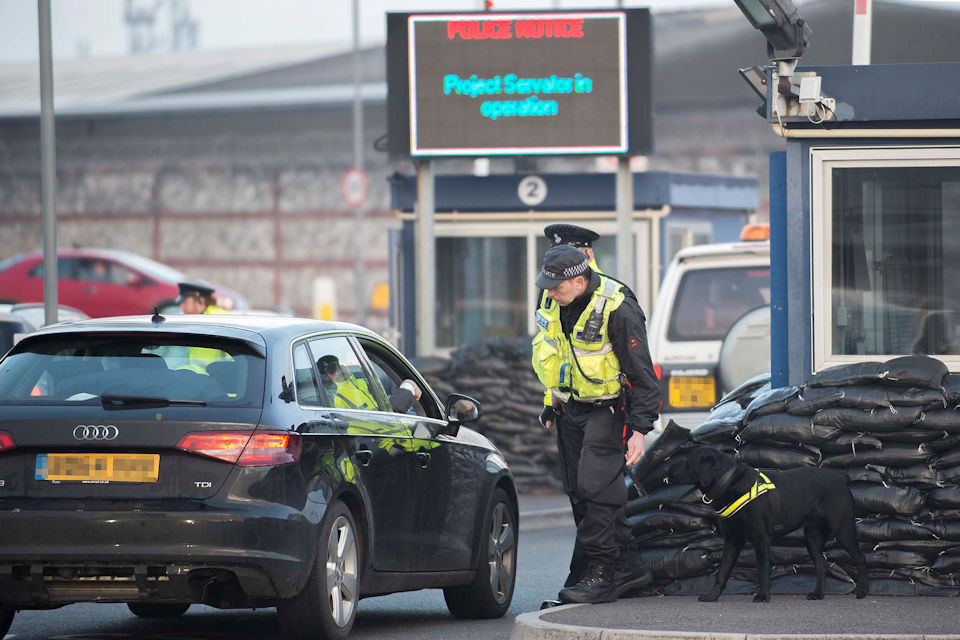 Purpose
The safety and protection of the various defence and national infrastructure sites that we police is our main priority and, as the nature of the threat from terrorism and other crime evolves, deterrence measures need to develop accordingly.
Project Servator tactics provide a more enhanced and strategic approach to defending the sites that we protect and they are part of our drive to deploy our operational resources efficiently and effectively.
Locations
Project Servator is utilised in and around the sites that we police across the UK, including at HMNB Portsmouth, AWE Aldermaston, AWE Burghfield, HMNB Clyde, RNAD Coulport and Whitehall. A surge capability is also available where required.
How we deploy
We use frequent operations designed to deter and raise concern amongst criminals and terrorists, along with the deployment of specially trained officers to increase the likelihood of correctly detecting criminal activity. Supporting information and materials will be available and the local community will see more high profile MDP deployments both in and around the sites that we police, and at various strategic locations in the vicinity of these sites.
We work closely with Police Scotland, Metropolitan Police Service, City of London Police and British Transport Police who also operate Project Servator in the areas close to the communities that we serve.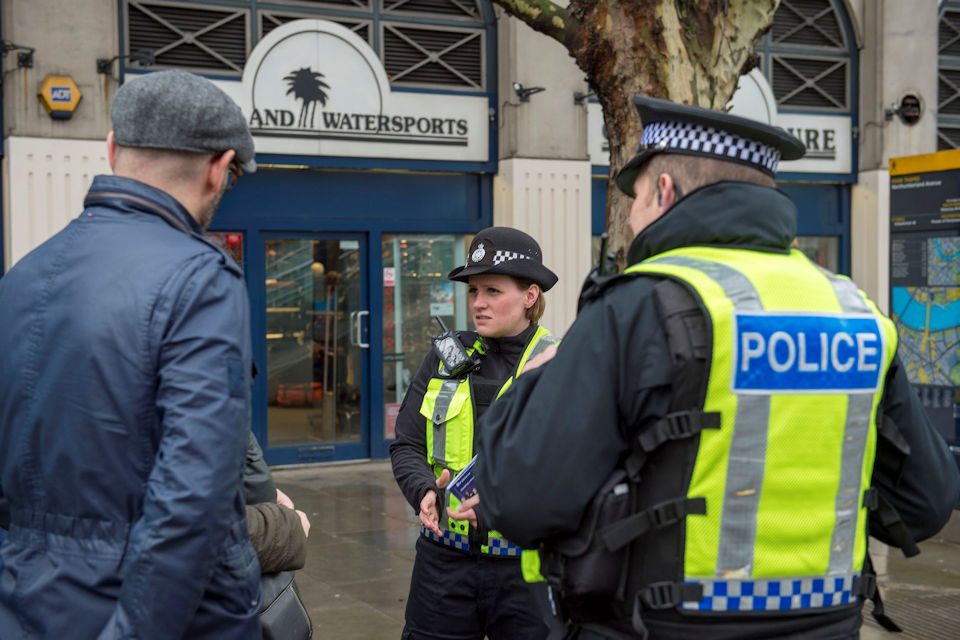 How to help and how to report
Your support and assistance with Project Servator is the key to its success. You can help protect the sites and communities that you are working in, living in and visiting by being vigilant and reporting anything that doesn't feel right. For example, report an unattended item or someone acting suspiciously – don't leave it to someone else.
If you see a police officer, please take a moment to talk to them and find out how you can help keep your workplace and community safe. Communities defeat terrorism and you can help by being an extra pair of eyes and ears.
If you see something suspicious please tell a police officer or call 01371 854444. Please use 999 if an immediate response is required.
More information
Keep up to date with Project Servator via social media using #ProjectServator.
Follow us on:
In the news
Published 27 March 2018
Last updated 26 June 2018
+ show all updates
Added the Talk through magazine to the 'in the news' section.
Added two new updates to the 'In the news' section of the page.
First published.