Guidance
HM Land Registry portal: withdraw an official search with priority
How Business e-services customers can withdraw an official search with priority lodged by their organisation through the portal.
Search details of an official search
Select 'Information services' then 'Withdraw official search with priority'.
Enter title number
Enter certificate No. or HM Land Registry reference
Select 'Next' to continue.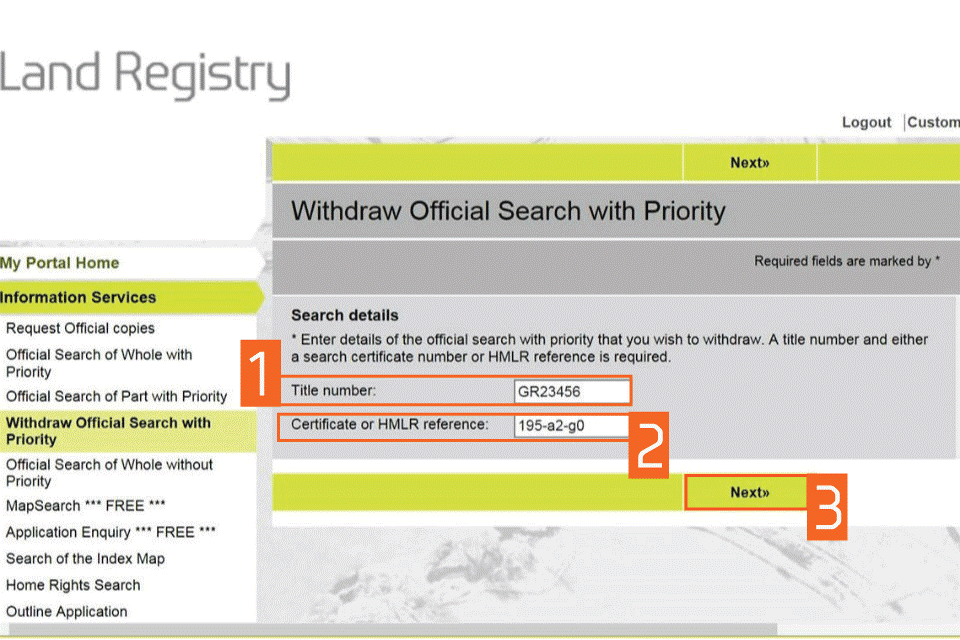 Withdraw the search
Check the details and tick to confirm that this is the search you wish to withdraw.
Select 'Submit'.
Once completed you will see an onscreen confirmation and the option to download a PDF version of the confirmation of withdrawal. This information can also be found in your download area.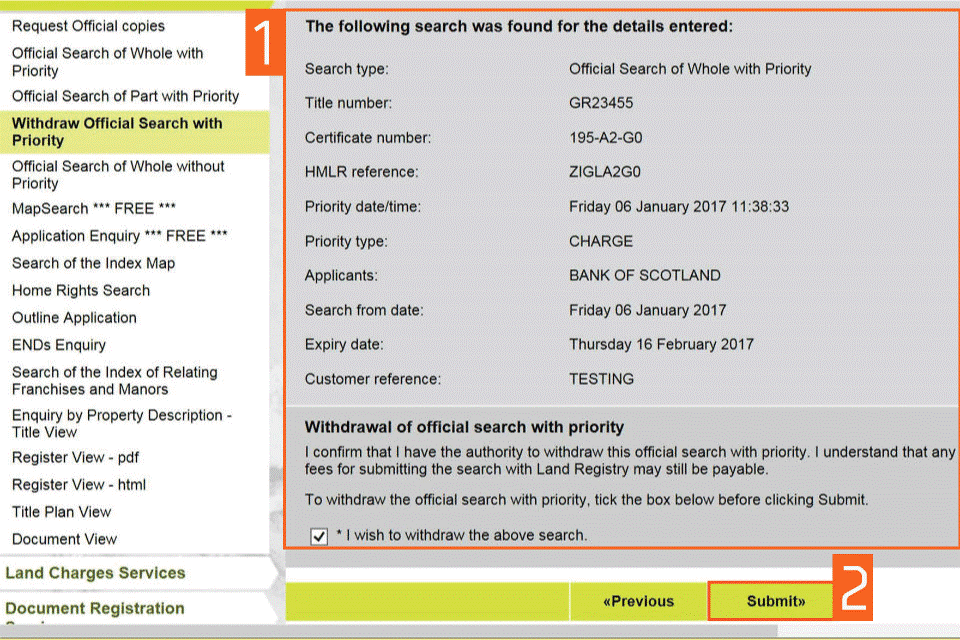 Logout
When you have completed your tasks, select 'Logout' at the top of the screen to exit the system securely.
More information
Read more information in: