Speech
'UK urges the political leaders of Bosnia and Herzegovina to move forward'
Statement by Ambassador Tatham, of the UK Mission to the UN, to the Security Council meeting on Bosnia and Herzegovina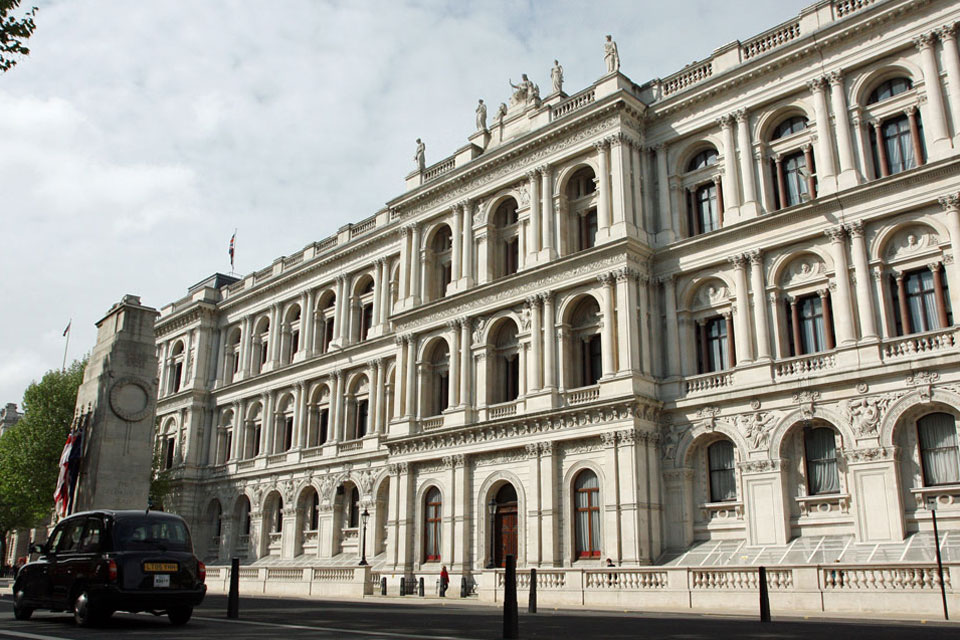 Mr President,
I join other speakers in welcoming High Representative Valentin Inzko back to the Council and express our thanks for his tenth report to the Secretary-General. Once again, it is a detailed and sobering report that documents objectively the serious challenges that Bosnia and Herzegovina continues to face. Against this difficult political backdrop, the United Kingdom extends its gratitude to the High Representative for his continued commitment to the implementation of the Dayton Peace Accords.
Mr President,
The disappointing lack of political progress in Bosnia and Herzegovina during the reporting period contrasts heavily with the historic developments that have taken place elsewhere in the Western Balkans.
In April, Serbia and Kosovo reached a truly significant agreement which created momentum for both their EU perspectives. In July, we saw the accession of Croatia to the EU, marking an important step forward for the region's future stability and prosperity. This vital progress could not have been achieved without political leaders showing commitment, determination and a willingness to compromise. And the results of such political leadership are apparent in terms of further progress towards European integration structures, helping to deliver tangible benefits for their citizens.
Unfortunately, there has been no sign that regional progress has influenced Bosnia and Herzegovina's leaders. There has been no progress on the EU and NATO paths, and no movement towards delivering the '5 plus 2' conditionality needed for the closure of the Office of the High Representative. While we welcome the conduct of October's census, the first in Bosnia and Herzegovina in over 20 years, it is disappointing that many chose to use it as an opportunity for yet more divisive ethnic rhetoric rather than focus on its potential benefits for the country in terms of generating accurate data to inform economic and social planning.
Politicians have shown throughout the reporting period that they are unwilling to put the needs of their electorate and their country above their own interests. This is typified by the continued failure to resolve the longstanding Sejdic Finci constitutional issue. This judgement has now remained unimplemented for nearly four years. It is a judgement crying out for rapid implementation, both tackle the discriminatory provision in the electoral systems and because it is needed to unlock Bosnia and Herzegovina's EU Stabilisation and Association Agreement.
And yet, despite the tireless work of EU Special Representative Peter Sorensen to facilitate a solution through the EU High Level Dialogue on the Accession Process, Bosnia and Herzegovina's leaders once again failed to reach agreement in October.
It is now becoming increasingly difficult to justify continued pre-accession support given the absence of pre-accession progress. We support – as a regrettable necessity - EU Commissioner for Enlargement Stefan Fule's decision to begin cutting Bosnia and Herzegovina's funding for 2013 by €47 million. The failure to establish an effective mechanism for co-ordination with the EU is now calling into question future tranches of sizeable Pre-Accession Assistance funds.
Furthermore, political leaders' unwillingness to adapt Bosnia and Herzegovina's Stabilisation and Association Agreement following Croatia's accession could have a negative impact on trade between Bosnia and Herzogovina and the European Union. There is a pattern underlying all of these political failures. Instead of working to improve the prosperity and welfare of their citizens through making progress towards the European Union, Bosnia and Herzegovina's political leaders are locked into short-term, narrowly-focused, zero-sum-game mindsets. This is a road to nowhere in terms of the country's future. Indeed it risks undermining the hard earned gains of the past 18 years.
We are also deeply disappointed at political leaders' failure to complete the registration of defence property. This failure continues to block implementation of Bosnia and Herzegovina's NATO Membership Action Plan, in spite of promises to the NATO Secretary-General in February and the NATO Assistant Secretary-General in September. Political leaders must swiftly work together to fulfil their commitment to the March 2012 agreement and agree a solution.
Mr President,
Protests in June over the single identification number issue show that citizens are dissatisfied with Bosnia and Herzegovina's political leaders' inaction. That this issue was not resolved until earlier this month demonstrates elected representatives' unwillingness or inability to engage on issues of significant public concern. The United Kingdom urges the political leaders of Bosnia and Herzegovina to move forward from this stagnant political context. They need to demonstrate that they are responsive to the growing anger and understandable frustrations of the public whose interests are steadily suffering from the succession of political failures outlined in the High Representative's latest report.
Mr President,
We share the High Representative's concern and condemnation of those in the Republika Srpska who continue to challenge the territorial integrity and sovereignty of Bosnia and Herzegovina. We join other Council Memebers in condemning such statements which are pointless and irresponsible. There can be no re-drawing of the map. Nor can Bosnia and Herzegovina join the EU as anything other than a single, sovereign state.
We are also concerned at the continued non-enforcement of Constitutional Court decisions, particularly in Mostar where local elections have now been delayed for over a year. Political pressure has been exerted on state-level judicial institutions on a number of occasions this year and we welcome the recent EU, OHR and US statement calling on the National Assembly of the Republika Srpska to respect and observe the independence of the judiciary.
Mr President,
Many of the underlying political challenges and tensions that remain in Bosnia and Herzegovina are at risk of worsening as we approach the elections in October 2014. We support the High Representative's assessment that EUFOR Operation Althea continues to play a crucial role in efforts to maintain a safe and secure environment. We welcome this Council's agreement to renew its mandate for a further twelve months.
Thank you, Mr President.
Published 12 November 2013
Last updated 12 November 2013
+ show all updates
Incorrect speaker
First published.