Authored article
UK looks to invest in Myanmar's future
Lord Green writes about his first visit to Burma.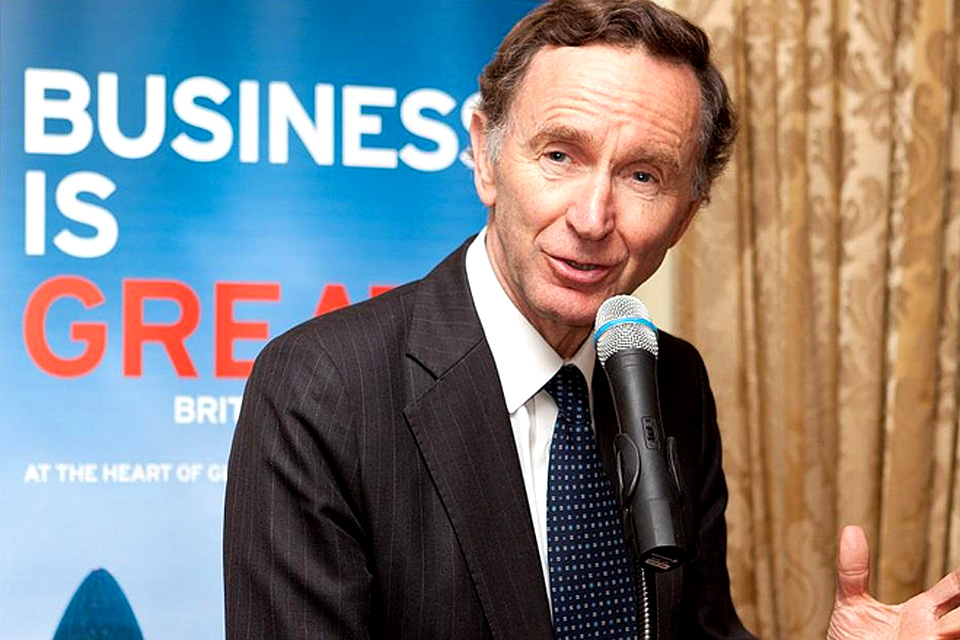 This will be my first visit and I am looking forward to seeing for myself the country that is on everyone's lips. The UK has a long relationship with this country and we are committed to playing our part in supporting its peaceful and prosperous future.
During my visit I will meet members of the local and international business communities, as well as members of the government and the opposition. I want to understand the reality of the opportunities and the challenges from international investors and discuss with the government their plans for economic and political reform.
I believe there is an important role for British business to play in this country's development and I hope my visit will allow me to identify areas of future collaboration. British business is beginning to develop a presence on the ground: Standard Chartered Bank were the first non-ASEAN financial institution to open a representative office; Unilever recently opened a manufacturing facility; and three of the big four accountancy firms have already opened offices in the country.
I hope the recent lifting of EU sanctions and the upcoming reinstatement of generalised system of preferences (GSP) will act as catalysts for more high-quality British investment.
A key part of our commitment to this country is in supporting the capacity building required to enable it to succeed in a competitive global environment. A number of British companies are already delivering such programs.
For example, British law firm Allen & Overy have been delivering training across government on the enactment of privatisation legislation. We will continue to encourage this kind of activity and look to identify additional areas of support, including the development of vocational training to up-skill the workforce.
The British government actively and enthusiastically encourages responsible investment in this country. Under the UK's presidency, the G8 has endorsed a responsible investment initiative proposed by U Thein Sein's government.
We recognise the importance of foreign direct investment for the growth of the economy. Investment done right, in consultation with and for the benefit of the local communities, is crucial for this country's development and for the welfare of its people.
I strongly believe British business will support this agenda.
Further information
This article originally appeared in The Myanmar Times on 6 June 2013.
UKTI Press release on Lord Green's trip
Twitter updates at #LdGreenSEA
Published 13 June 2013