Speech
Transcript of the Prime Minister's Diwali reception speech
PM: "We should celebrate not just Diwali, not just the contribution that Hindus, Sikhs and Jains make to our country, but also the incredible success that is multi-racial, multi-cultural Britain."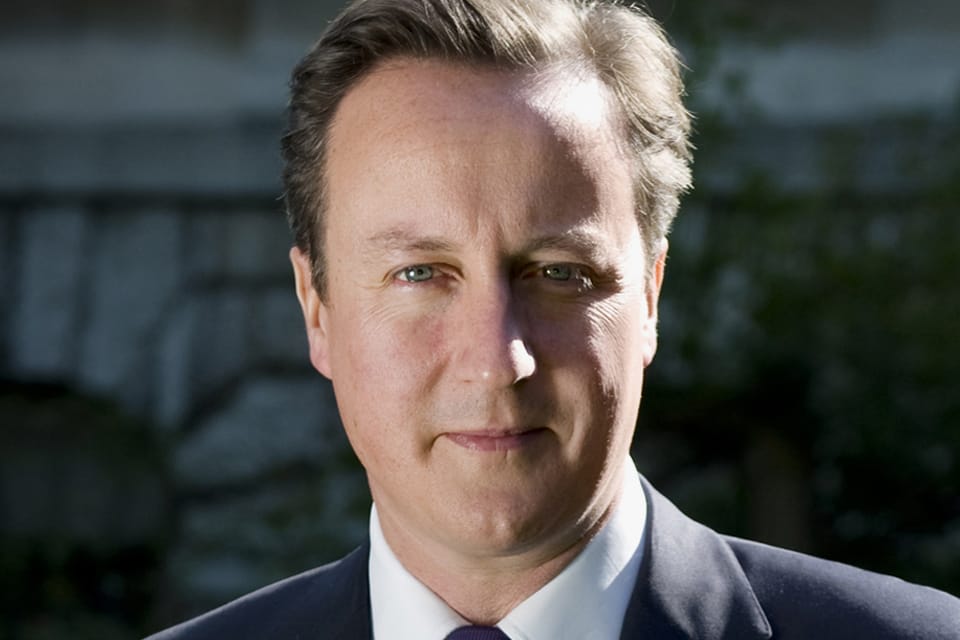 Transcript of the Prime Minister David Cameron's Diwali reception speech at Number 10 Downing Street.
Prime Minister
Can I welcome everyone to this the third Diwali party here at Number 10 Downing Street.  You are hugely welcome.  I think we are celebrating a number of things tonight.  Obviously the High Commissioner from India - and you are very, very welcome - is celebrating rather a big victory in the cricket.  I think we know when we are beaten, we know how to take a lesson; but it was a tremendous performance and you're very welcome here tonight.  Above all, we are here to welcome all British Hindus, Sikhs and Jains, and to celebrate Diwali itself.
Diwali is the festival of light, and it is a wonderful time to hold this festival as we get close to the darkest day of the year.  And I think that the story of how we are lighting the way home for Lord Ram is rather more spiritual, as it were, than our bonfire night.  But there is perhaps a little bit of similarity, as we are celebrating the triumph of good over evil.
Now of course, in the book of Ramayana we are looking at how we give people protection, affection and correction.  That is a good lesson, because it is what good government should try to do, and that is what we should try to do in this country.
So the first thing we are celebrating is Diwali, this extraordinary festival of light and triumph of good over evil.  All of our religions have their differences, but they all have their similarities.  We all have our times of year when we want to celebrate what really matters: like our families, service to our communities and the importance of trying to see good triumph over evil.  And that is what Diwali is all about.
I think the second thing that we should celebrate tonight is the immense contribution that British Hindus, Sikhs and Jains make to public life and to our life here in the UK.  Looking around the room, I can see people who have given an enormous amount in terms of business and commerce; people who do a huge amount in our media and in our cultural industries.
And I am very proud to say that for the first time in quite a long time, perhaps, a Prime Minister, and a Conservative Prime Minister at that, can stand here and talk about the enormous contribution that British Sikhs and Hindus play in our political life as well, on all sides of the House of Commons.  On my side, of course, we have Shailesh Vara, Priti Patel, Alok Sharma, Paul Uppal: all who make a huge contribution to our politics, not just in themselves, but also as role models for young people growing up in our country who can see that people of all religions, all communities, all faiths, can make it to the very top of our public life.  And that is hugely important in our country, and it is great to have Keith Vaz here today.  So we are keeping this very cross-party.  Of course, I am would be very pleased if anyone wants to join Conservative Friends of India, which we have set up.
Two last points.  I think this year, we should also celebrate something else.  Not just Diwali, not just the contribution that Hindus, Sikhs and Jains make to our country, but also celebrate the incredible success that is multi-racial, multi-cultural Britain.  We saw that in the Olympics and the Paralympics, we saw it in the Queen's Diamond Jubilee, when the whole country comes together and the whole world looks at us, and I think looks at us jealously, because we have managed to show that you can build an incredibly strong country, a very proud country, a country where we do look out for one another, but a country that is made up of people who have come from all corners of the world, who have all sorts of different faiths, religions and ethnicities.  But we are building a common home together which we demonstrated this summer and can be incredibly proud of.  It is a symbol of a successful, multi-racial society, showing others it can be done and it should be done.  And we can be really proud of that right here in the UK.
The final thing I wanted to say is to wish everyone a very happy Diwali. Nutan Varsh Abhinandan.
Published 20 November 2012