Speech
"Today this Council has shown that it will not stand idle in the face of terrorism and violations of human rights"
Explanation Of Vote by UK Ambassador Mark Lyall Grant to the Security Council meeting on adoption of Resolution 2170 on ISIL in Iraq and Syria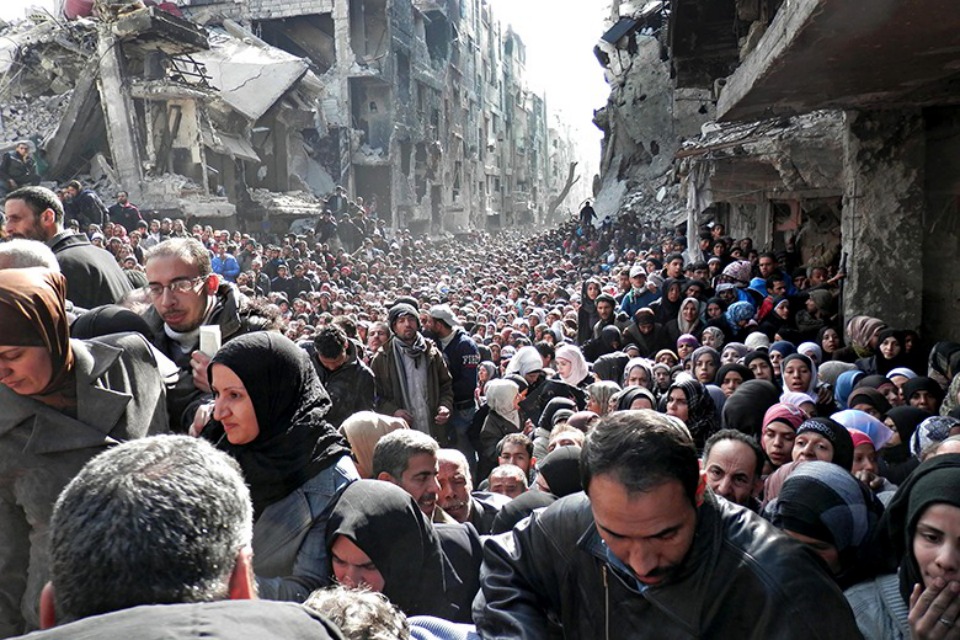 The United Kingdom welcomes the unanimous adoption of resolution 2170. We are grateful for the strong support from Council Members to this UK initiative and the clear sense of unity which enabled this strong, Chapter 7 resolution to be agreed so swiftly. Today, this Council has sent a clear political message to ISIL, ANF and other AQ-inspired terrorists and has taken important practical steps to combat the threat they pose.
That threat is growing. ISIL, the ANF and other AQ-inspired terrorists are undermining the stability and security of the people of Iraq and Syria. They threaten the wider Middle East region. We have watched with horror their brutal actions: attempts to wipe out entire communities on the basis of their religion or belief; indiscriminate killing; illegal and savage executions; deliberate targeting of civilians and appalling levels of sexual violence, especially against women and children.
Resolution 2170 represents the international community's comprehensive rejection of these terrorist groups and expresses its determination to respond. The Council has taken a firm and united stand.
There is already a strong response under way to the short-term ISIL threat, including military and humanitarian. The United Kingdom is participating fully in the humanitarian response in both Iraq and Syria. And we are supporting efforts to establish inclusive governance and to strengthen the moderate elements in both countries. But this resolution provides an additional framework for a longer-term and strategic international response to the threat. In particular:
It sends a clear political message that the international community utterly condemns ISIL's brutal and mindless terrorist acts, rejects its violent extremist ideology and is united in its resolve to oppose and confront it.

It contains measures to choke-off recruitment and target the growing phenomenon of foreign terrorist fighters.

It tackles the financing of terrorism, calling on all Member States to cease immediately all trade and material support that enables ISIL and other terrorist groups to function.

And it sanctions six key ISIL and ANF individuals, under the UN's Al-Qaida sanctions regime, sending a clear signal that there is no impunity for those who seek to support Al-Qaida or its splinter groups.
Today this Council has shown that it will not stand idle in the face of terrorism and violations of human rights. This resolution is not the final word. The framework it provides will need to be developed and refined. But the Council's unity on this text provides a strong basis for doing that. We must be resolved, active and creative in considering what further measures should be taken to tackle this terrorist scourge.
Published 15 August 2014