Statement on international travel corridors
Update on international travel corridors and isolation periods.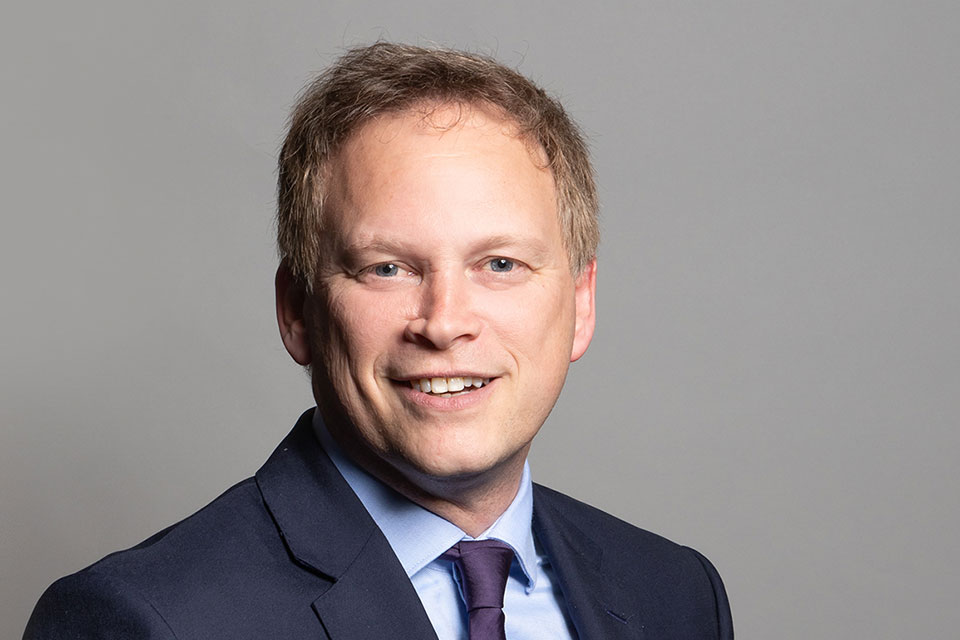 With permission Mr Speaker, I would like to make a statement about international travel corridors.
In June, 14 days isolation was introduced for travellers arriving in the UK, with a small number of workers' exemptions.
This action has helped ensure sacrifices of our nationwide lockdown were not wasted. And it has played a part in keeping our infection rates lower than elsewhere.
At the same time, we set up the Joint Biosecurity Centre and tasked it with pulling together intelligence, in order to assess the risks of inbound travel from hundreds of territories.
By July, the Joint Biosecurity Centre's analysis helped to inform our decision to establish travel corridors, meaning that people could return to the UK from low-risk countries without quarantine.
Of course, Mr Speaker, we all know that this dreadful disease takes instruction from no one.
Even with our increased understanding about the way that COVID preys upon and capitalises on close human contact we can still be taken aback by its speed of transmission.
Whether at home through the imposition of local lockdowns or abroad, where a country suddenly sees its infection rate take-off.
And I'm the first to admit that the unpredictable nature of this virus can take us all – holidaymakers included – by surprise.
As I landed in Spain on my family holiday, my first act was to join a ministerial meeting during which I helped impose a 14 day quarantine on Spain, thereby effectively terminating my family break, but more importantly, sadly disrupting the holidays of tens of thousands of Brits this summer in Spain and elsewhere.
I know how distressing this has been, but I also know that those hard won gains from the earlier days of this crisis must not, cannot, and will not be sacrificed.
Ministers will continue to take proportionate action informed by JBC analysis.
Now, Mr Speaker, during July and August we didn't have the means to accurately assess risk within countries or regions.
The kind of comprehensive Office for National Statistics we now have, wasn't available overseas.
And it was too easy for the virus to migrate between regions without borders or boundaries.
However, as the JBC's resource has strengthened, we've been able to collaborate much more closely with other governments and their health authorities.
This has led to a more forensic picture.
Now, for the first time, we are able to consider a granular approach to assessing detailed data abroad.
I have looked at whether this means we can implement a regionalised system for international travel corridors.
But in many cases the international data is simply too patchy and in all cases there is next to nothing to prevent people moving around within a country's borders.
I know that people will rightly point out that infection rates also vary significantly across the UK.
But the difference is that the countries we're talking about, all have higher overall rates than ours.
I hope the House understands that the JBC and this government are therefore at present unable to introduce regional travel corridors from within the geographical boundaries of nation states.
However, when a region has natural boundaries – like an island – the risks diminish significantly.
And that presents us with a real opportunity.
Our Passenger Locator forms combined with NHS Test and Trace will give us a clear picture of where infections are coming from.
And, as a result, I can today announce a new islands policy.
For the first time, we have the data and capacity to add or remove specific islands from quarantine, whilst providing maximum protection to UK public health.
There are thousands of islands across the globe. Far too many for the JBC to monitor at this level of detail.
But it may assist the House if I outline the 4 guiding principles:
first, this regionalised approach can only apply to land that has a clear boundary or border – in other words, an island
second, the data collected must be robust, reliable and internationally comparable
third, the island must have direct flights to the UK – or at a minimum – transport must have taken place through quarantine exempt territories
and fourth, FCDO travel advice should align as far as practicable
The JBC methodology for islands has been developed in consultation with the Chief Medical Officer and PHE.
This new capability means we'll now be able to nuance our decisions.
First and foremost, to safeguard the health of British citizens, but also enabling British tourists to enjoy trips to an island, even if the mainland is deemed too risky.
However, it is worth noting that the policy will not necessarily open up additional islands immediately.
For example, when we removed Spain from the travel corridor list, cases were around 24 per 100,000.
Today, that figure has risen to 127 and also remains too high in the Balearic and Canary Islands.
On the other hand, Greece remains within our travel corridor programme, but our new analysis shows that some of the islands are well outside of parameters.
Indeed, despite overall Greek infection rates being lower than ours, Scotland has already felt compelled to add the entirety of Greece, including the mainland, to quarantine.
However, using our newly acquired JBC data, we are now in a position to remove Greek islands where holidaymakers are at risk of spreading new infection back home.
Seven Greek islands will therefore be removed from the travel corridor list at 4am on Wednesday 9 September.
Mr Speaker, I want to thank our medical experts who have forged these professional relationships and improved capacity.
However, I want to make one thing clear. Travelling during Coronavirus is not without risk. So please go with your eyes open.
Remember, breaching quarantine is not only an offence which can gain you a criminal record, but you are also putting the lives of your loved ones, and the loved ones of those you've never met, at risk.
I know there is considerable interest in testing at borders to see if we can remove the necessity to self isolate.
It sounds logical.
And yet, as the CMO reminds us, it simply will not capture most of those who are asymptomatically carrying Coronavirus.
And as you know Mr Speaker, those who are symptomatic should not be travelling in the first place.
This point was brought home to me in a conversation with the head of one of Britain's major airport groups, who decided to trial airport testing for himself and a group of 8 returning holiday makers.
They all tested negative.
A week into quarantine took a further test, and one of the group was positive.
This illustrates PHE's point that due to the incubation period of this disease and even using a highly accurate test the capture rate of those who are actually carrying COVID-19 may be as low as 7%, leaving 93% of people who are actually infected free to go about their business, most likely now, in the misguided belief that they don't carry Coronavirus.
However, quarantine combined with testing is more promising. So we are actively working on the practicalities of using testing to release people from quarantine earlier than 14 days.
For the reasons described, this could not be the pure test-on-arrival option, it would not work.
But my officials are working with health experts with the aim of cutting the quarantine period without adding to infection risk or infringing on our overall NHS test capacity, which also now needs to cater to schools going back and universities returning.
Mr Speaker, the island policy becomes active immediately and I will of course update the House on quarantine testing in the coming weeks.
I commend this Statement to the House.
Published 7 September 2020