Statement on G20 summit in Seoul
A statement by Prime Minister David Cameron to the House of Commons on 15 November 2010 following the G20 summit in Seoul.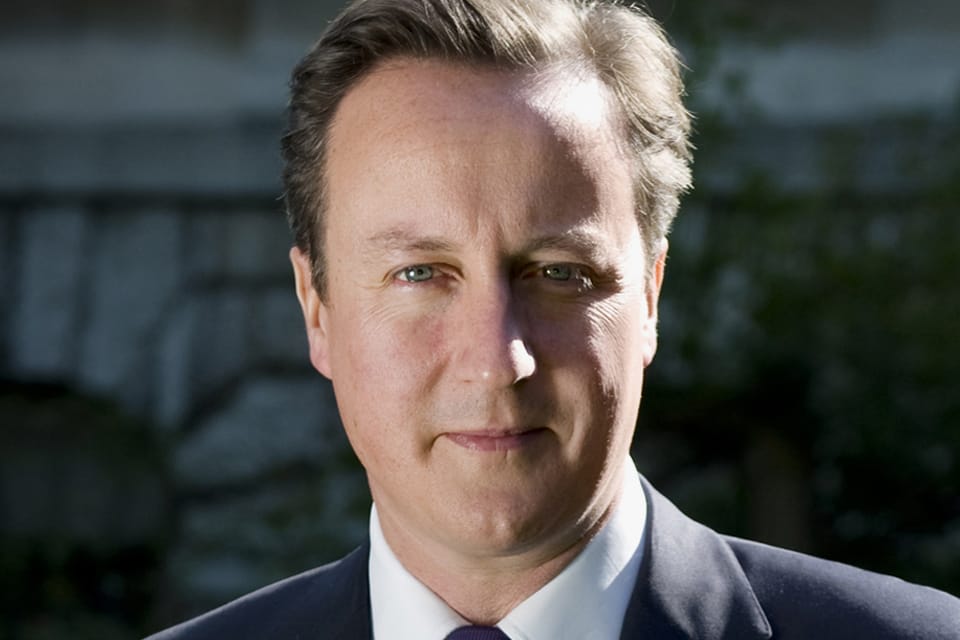 With permission, Mr Speaker, I would like to make a statement on my visit to China and the G20 Summit in Korea.
First Mr Speaker, I'm sure the whole House would want to join with me in welcoming the liberation, at last, of Aung San Suu Kyi. Her tenacity and courage in the face of injustice has been truly inspiring.
I spoke to her this morning to pass on the congratulations of everyone in this country for her release and her remarkable stand on democracy and human rights. We must now work to ensure that her release is followed by freedom for more than 2000 other political prisoners and that this becomes the first step towards the people in Burma being able to choose the person they want to run their country.
Mr Speaker, in China and Korea, my main focus was on jobs and growth.
In China, I led one of the biggest and most high-powered British delegations ever. This helped to win new business for Britain worth billions of pounds, involving businesses all over the UK and cities across China. We strengthened our ties on trade, education and culture, all the while raising our concerns with China on issues like human rights where we have differences of view.
In Seoul, Britain had four priorities. First, to continue to win recognition for the importance of fiscal consolidation with those countries with the greatest deficits, taking the fastest action.
Second, to get a clear commitment from all countries to fight protectionism and take the steps necessary to boost global trade.
Third, to help move development issues up the G20 agenda.
And fourth, to address the global imbalances which were at the root of the global financial crisis and which still hold back growth in the world economy.
We made important progress on all four.
Let me take each in turn.
Deficit reduction
First, fiscal consolidation. Mr Speaker, it is now perfectly clear what the consequences are if you ignore the dangers of deficits. You see markets questioning your economy; interest rates rising; confidence falling; and the economy back in the danger zone.
That's where Britain was only a few months ago.
But because of the measures we have taken, that is no longer the case.
Countries with larger deficits need to act on them and do so now. This is absolutely vital for the confidence and stability we need for businesses to invest once again.
That was exactly the view of the G20.
In Seoul, we agreed that "the failure to implement consolidation …would undermine confidence and growth." And we agreed to "formulate and implement clear, credible, ambitious and growth-friendly fiscal consolidation plans". There can be no clearer statement of our collective intent than this.
Big deficits are dangerous. We simply have to deal with them.
Trade
Second, trade. As the world comes out of recession with some countries moving more slowly and others, including the new emerging powers, forging ahead there are inevitable pressures in some quarters for protectionism.
The G20 has been a vital forum in fighting to keep markets open. Increasing trade is the biggest boost and the biggest stimulus we could give to the world economy. It doesn't cost any money. It is not a zero-sum game. It creates wealth and jobs.
So against a background of rising protectionist pressures, the G20 reaffirmed its determination to learn the lessons of the past and avoid the trade barriers and beggar-my-neighbour policies that wrecked the economy in the 1930s. It refreshed its commitment "to keeping markets open and liberalizing trade and investment as a means to promote economic progress for all". And it pledged to "roll back any new protectionist measures that may have arisen".
On the issue of the Doha Round let me say this. It's incredibly frustrating that this trade round is almost ten years old and that world leaders say again and again it's going to be completed and yet the situation still remains stalled.
The longer it's gone on the more difficult it's got, because the world economy has changed so fast that the deal has become outdated. Both developed and developing countries are looking for more from the Round.
I don't want to raise hopes artificially but I do think that some real progress has been made.
Vitally, the language of the Communique says:
"2011 is a critical window of opportunity" and that our engagement to secure a deal "must intensify and expand…to complete the end game" of the negotiations.
And that as I proposed at the Toronto Summit, we have to make the deal bigger by having a wide, "across the board", negotiation.
What changed at this Summit is that the US said that if a good and fair deal comes forward they will take it to Congress. So all of us instructed our trade negotiators to put more on the table so a deal can be done.
I'm determined Britain should do everything it can to push this forwards. That's why I've asked Leon Brittan to continue helping to co-ordinate our trade policies an effort in which he will be joined by our new trade minister, Stephen Green, from January.
Development
Third, Development. It's right that the G20 is now playing a bigger role on this issue.
As well as the richest nations, the new emerging powers have a great role to play in helping some of the poorest. There's a real recognition about the importance of trade, infrastructure and finance in the Seoul agreement.
And I also raised the importance of continuing our aid programmes. Britain is keeping its promises on aid. And I pressed others to do the same
On the trade agenda, together with South Africa and with Ethiopia and Malawi who were there to represent Africa Britain mobilised the G20 behind "the vision of a free trade area" for Africa. This was a fundamental pillar of a new approach to supporting economic growth and development in Africa set out in the Seoul Consensus. Only ten per cent of Africa's trade is within the continent of Africa. So knocking down the trade walls between African countries will help unleash economic growth.
It is not just that we want Africa to be less dependent on aid - we want Africa to be a source of growth and new jobs for the world, including for Britain.
Imbalances
Fourth, imbalances. Uneven growth and widening imbalances are fuelling the temptation to diverge from global solutions into uncoordinated actions. And according to the IMF those balances are forecast to get worse, not better.
Alongside protectionist pressures, we've seen the sign of so called "currency wars".
The G20 agreed the Seoul Action Plan. This included agreeing to move "towards more market determined exchange rate systems" and to refrain from "competitive devaluation of currencies".
But the issue of trade imbalances goes beyond currencies. Just as countries with big budget deficits must cut public spending, which is right for them and right for the world economy so countries with big trade deficits need to save more, consume less, and export more.
And if that is not accompanied by higher consumption by surplus countries, world growth will be lower and protectionist pressures higher and we will repeat the mistakes of the past. It is as simple as that.
By acting together we can maximize world growth and cut world unemployment. This is not some obscure economic issue - it's about jobs. Trade imbalances have led to an imbalance of funds: a wall of money in the East; a wall of debt in the West. This was part of the problem that helped pump up some of the bubbles that led to the crash that affected us all.
As part of the Seoul Action Plan, we agreed that we would "pursue the full range of policies to reduce excessive external imbalances and maintain current account imbalances at sustainable levels."
We also agreed that this should include assessing imbalances "against indicative guidelines to be agreed by our Finance Ministers and Central Bank Governors".
Mr Speaker, the issue of imbalances is never going to be solved overnight. But the key thing is this: it's being discussed in a proper, multilateral way, with some progress being made.
Other issues
Mr Speaker, the Summit also delivered important progress on deepening co-operation on financial regulation and the reform of global institutions.
We agreed core elements of a new financial regulatory framework, including bank capital and liquidity standards and more effective oversight and supervision of globally important institutions. The last Basel accord on capital ratios, Basel II, took 9 years. With the G20 behind it, Basel III has been done in 18 months.
Mr Speaker, reform of the IMF to make it more representative of the global economy, has been discussed for years. The G20 has finally got the deal done.
On Climate change, President Calderon briefed the G20 on the plans for Cancun and we received a report from the UN Secretary General's High Level Advisory Group on Climate Change Financing. We reaffirmed our resolute commitment to fight climate change and agreed that we would "spare no effort to reach a balanced and successful outcome in Cancun."
Conclusion
Mr Speaker, this Summit delivered important progress in managing the tensions that are present in the global economy.
In my visits to China and the G20 Summit, we've protected and promoted our national interests. We've taken vital steps towards the strong, balanced and sustainable global growth we need.
We secured:
recognition for acting on the deficit
support for more action on trade and development
and agreement on working to rectify the imbalances that threaten global economic stability.
Ultimately this will win more jobs and growth for Britain. And I commend this statement to the House.
Published 15 November 2010