Speech
State of Social Enterprise report launch
Minister for Civil Society Rob Wilson spoke at the launch of Social Enterprise UK's (SEUK) State of Social Enterprise report.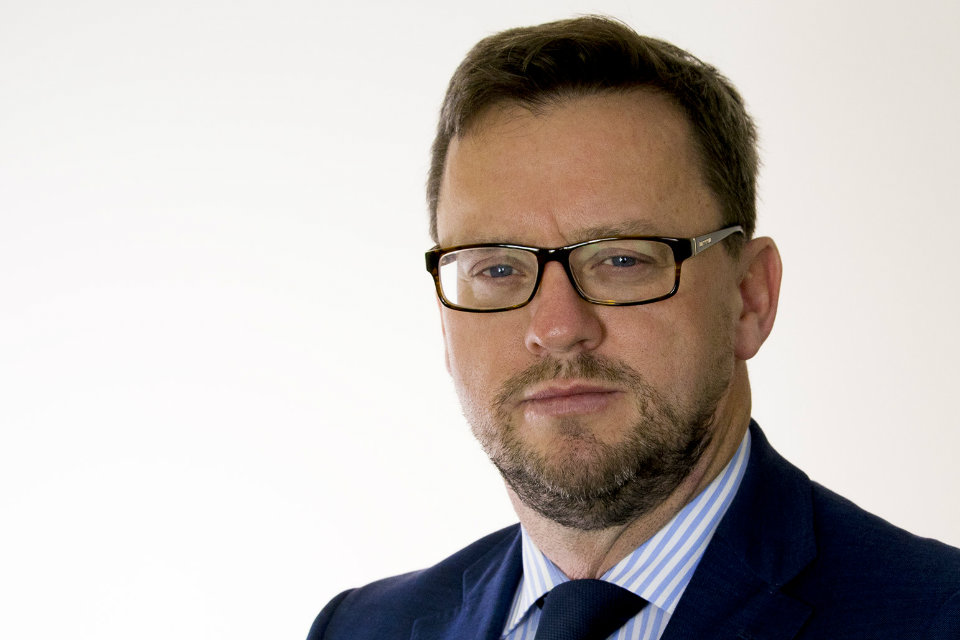 Thanks Peter. And thank you for inviting me to today's launch. It is a pleasure to be here to celebrate social enterprise and the story that this research tells.
You've already heard this morning the headlines from this report, and as we all know, there's great news coming out of this vibrant sector.
Social enterprises continue to outperform mainstream SMEs in almost every area of business. They are innovative and diverse, delivering key public services and leading the world. And they are reaching people in communities that mainstream businesses struggle to reach.
Which is why social enterprises occupy a very special spot in the business world, tackling societal problems while contributing to economic growth.
They're creating jobs. And not just any jobs. Over half of social enterprises employ at least 1 person who is disadvantaged in the labour market. People who might otherwise find getting a job much more difficult.
And half have seen their turnover increase in the last year. They're attracting new customers and investment, inspiring more people and businesses to 'buy social'.
Over half of social enterprises trade with the private sector, a figure that has been steadily rising over the last few years. Big companies, including the likes of PWC and Johnson & Johnson, are recognising the value of social enterprise and are looking to buy social in their supply chain.
And whether it's catering, design, construction or IT services, there are a whole host of social enterprises taking on this demand. Which is why, at the Cabinet Office, we're supporting SEUK's efforts to work with a group of companies to collectively achieve more, to increase the spend with social enterprises so that they too can spend money and do good.
And we know that people in the UK care about where they spend their money. A third of consumers are looking for products with a positive impact and over 50% of people have chosen a product or service because of a company's reputation for responsibility. And social enterprise is providing the answer.
I supported the launch of Social Saturday earlier this month with Social Enterprise UK, a campaign to shine a light on social enterprise and encourage people to buy and invest social. And I met some more great social enterprises that exist in all sectors of business, there seems to be a social enterprise for just about everything! Such as Clarity, a social enterprise that makes toiletries and employs blind and disabled people. And you've already heard today about the amazing story behind Miss Macaroon.
We all know that social enterprises are making a real difference to thousands of people's lives here in the UK, and across the world, and are becoming increasingly relevant to today's society. This is why the government is dedicated to ensuring that these businesses have the support they need to grow.
And grow they will. This report found that more than 40% will look for investment in the next 12 months, to grow their impact, reach more people and change more lives. And the UK is the best place to do just that. We have the world's most advanced social investment market, with new products and services developing to help social enterprises access the finance they need.
We know that the appetite amongst investors is growing. That they're getting the bug too, and are looking for their money to do more. Whether it's saving your money in a social ISA, a business angel wanting to see more than just a financial return, or an organisation like Santander recognising the importance of social enterprise and social investment. Here in the UK, we're in a better position than ever to find the money and investors for these incredible businesses to grow.
By tackling a social cause through a business approach, social enterprises are proving that making money and doing good are not at odds with each other.
So thank you again to Social Enterprise UK and Santander for investing in this research. This insight helps us to demonstrate the impact and effectiveness of social enterprises, the diverse nature of this sector and the areas that need our attention.
The social enterprise story is a good one, and one that I know will keep getting better, helping and inspiring more people everyday. And I look forward to supporting this sector to grow, to see more social entrepreneurs start up, more innovations change lives, and to raise the bar for the way we do business.
Published 15 September 2015