Press conference with PM David Cameron and Taoiseach Enda Kenny
The Prime Minister and Taoiseach Enda Kenny spoke at a press conference.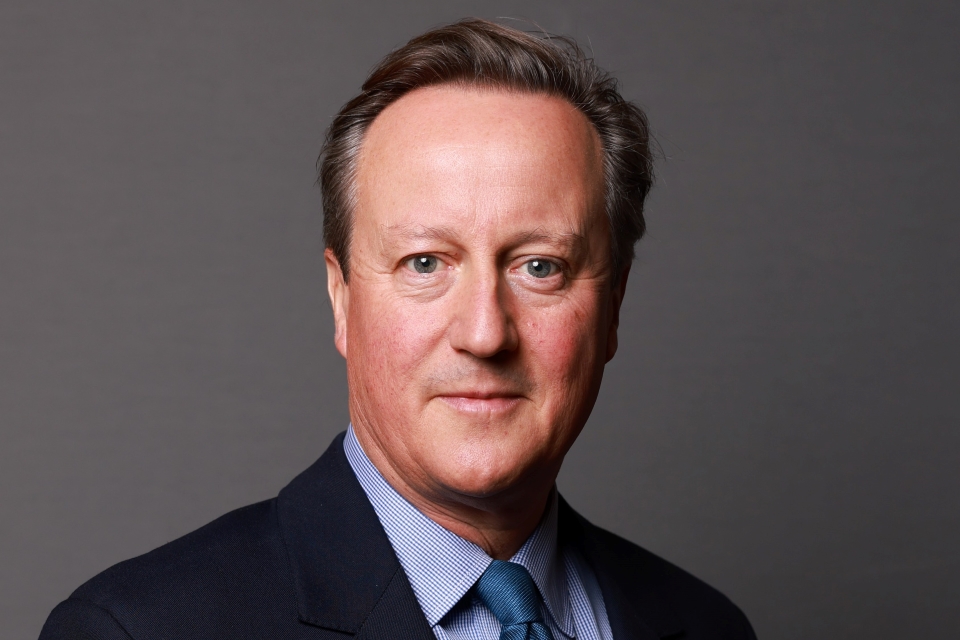 Prime Minister
Good afternoon.  I'm delighted to welcome my friend and colleague the Taoiseach to Downing Street again today.  We've had very productive discussions.  We've talked about the ties between our two countries and making sure we both succeed in the global race.  We've talked about reforming the European Union, making sure it's competitive, and we've talked about building a peaceful, stable and prosperous Northern Ireland.
In terms of our bilateral relationship, this is a truly transformed relationship and we see it as going from strength to strength. Since our last summit a year ago, we've linked up our electricity grids; we are planning to trade our renewable energy. We're making progress on a common travel area and we are working hand-in-hand to promote our businesses in the fastest-growing markets across the world. We've talked about ways to take that even further today.
We're not letting our foot off the pedals.  We want to go further and faster in this relationship and we've tasked our teams with identifying more we can do to strengthen collaboration in specific sectors to boost growth.
On the EU agenda, we both want to make the European Union work better for our economies and for our people.  We want to complete the Single Market in services, in energy and in digital.  These are all areas where British and Irish companies excel and we're going to be taking these issues to Brussels this week.
We want to step up the pace of free trade agreements with some of the world's largest markets. I think the Irish presidency is proving extremely effective in that regard. We want to use our leadership roles as chair of the G8, as European presidency,  to seize,  the agenda of the EU-US trade deal, and Enda will be joining us at Lough Erne in June at the G8 so we can transform these aspirations into real progress.
On Northern Ireland, the fact we are hosting the G8 in County Fermanagh I think reflects the massive change and improvement there has been in Northern Ireland in recent years.  As we approach the 15th anniversary of the Good Friday Agreement, we are more determined than ever to work together with the  Executive,  and  with the people of Northern Ireland to build a more prosperous future.
There have been concerning developments in recent months. I'd like to take this opportunity to pay tribute to the commitment and to the bravery of the Northern Ireland police and their excellent cooperation with the Garda, which is helping to keep people safe.  But we must not let these events take us backwards.
The world's spotlight will be on Northern Ireland this year for the G8 and for the celebrations of Derry/Londonderry  City of Culture.  We want to look forward, showcasing the vibrant place we know it to be and making the most of its huge potential, and we urge the  Executive to work with us to rise to the challenges ahead and to seize the opportunities in Northern Ireland . Something the Taoiseach and I have had very good discussions about today.
Enda, you're very welcome again and I'm looking forward to taking you across to the House of Commons for a small St Patrick's Day celebration.
Taoiseach Enda Kenny
Thanks, David.  This is the second summer we've had since our statement - our joint statement last year setting out a joint vision for a better cooperation over the coming decade between our two countries.  I'm grateful to the Prime Minister, David, for giving us the opportunity to come back here today.
As has been pointed out by the Prime Minister, we had a very broad discussion, covering a number of issues that are relevant to ourselves.  The joint economics study we commissioned last year is nearing completion.  I think this is going to be important in the sense of pointing out future direction for policies in a number of areas.
We had a discussion in respect of energy.  Last week we had the launch of the East-West Interconnector.  It was a landmark achievement and January's Memorandum of Understanding points out the opportunities for renewable energy and detailed arrangements can be had following that.
We made considerable progress towards a reciprocal visa arrangement for travel to Britain and to Ireland.  We think that's important economically as well.
Other good examples of progress include greater cooperation in Tourism Ireland and Visit Britain.  Both are important entities and we know the capacity for greater potential exists either way.
We have reached agreement, as you know, on establishing a single maritime boundary between the economic - the exclusive economic zones of our two countries as part of their continental shelves.  I think that's been an important element in the last period.
Looking ahead, we wanted to give a clear message to ministers and to officials.  We need to see that momentum kept up.  This is important following the joint statement last year.  So we've asked the permanent secretaries and secretaries-general to work out policy recommendations on the back of a number of issues arising from the joint economic study, once it's finalised.
From a European point of view we had discussions about the European Council.  We strongly support the goal of supporting the competitiveness of European business.  We looked at opportunities that might be there jointly for the future and we look to see the Single Market deepen further, particularly in services, the digital economy and energy, all clear aims of Ireland's new EU presidency.
We want to use our respective roles, as David's pointed out for the G8 and the  P residency to press for a launch of negotiations and the EU-US free trade agreement this June.  I will use the opportunity of meeting the President next week in Washington to further this and make the point of it being so important.  And David's got his meeting later and obviously the G8 is an important opportunity for us to re-stress this so that the mandate for those discussions can actually take place after Ireland's presidency concludes.
We had a very frank discussion about Northern Ireland here, and we are agreed completely on the principles and the values in the institutions of the agreement.  We want to see the Good Friday Agreement implemented in full.  We continue to work closely with the Executive to promote peace and stability and prosperity in Northern Ireland.  This is so important for everybody.
We expressed our full confidence in the police service of Northern Ireland, the judiciary and the parades commission and their work.  I do and deeply appreciate the excellent cooperation that exists between the Garda and the PSNI, and this is obviously interaction that is ongoing all the time.
Finally, as you know, we will commemorate significant centenaries, including the start of the First World War and the events leading to Ireland's independence, in the near future.  And we want to do that with mutual respect and tolerance and understanding as would be right and proper.
We remain committed to meeting together at annual summits like this, obviously to oversee work in progress arising from the joint statement and, of course, we will see each other a little sooner than that at the European Council meeting on Thursday.
We've tasked the Cabinet Secretary and the Secretary to the Government with coordinating continued close collaboration between both governments in the interests of both peoples.
Finally, in an exclusive to the Prime Minister, I've given him the key to winning against Wales on Saturday.
Prime Minister
Thank you very much; I'll make sure I pass it on.  Right, time for questions.
Question
Prime Minister, Chris Huhne, one of your Cabinet ministers until he was charged by police with perverting the course of justice, has been jailed tonight for eight months.  Surely that must reflect badly on all politicians but, particularly, on your government?
Prime Minister
Well, I think this is a matter for the courts and we should listen very carefully to what the judge has said and look carefully at the sentence that has been given and recognise that that is the outcome delivered by the proper part of our Constitution.  It's a reminder that no one, however high or mighty, is out of the reach of the justice system, and that's the way we should look at it.
Question
You talked about further and faster cooperation between the two countries.  Can you flesh that out in any way in terms of what would be the ambition for what this might look like ten years down the road, and does the British-Irish relationship on trade and other issues matter equally to both countries?
Taoiseach Enda Kenny
Yes, it does. The statement of last year sets out a vision for the past decade.  This summit reflects upon some of the achievements in the past year in the context of that joint statement. And what we want to see, essentially, are economies that are well run, where there is opportunity for investment, for expansion of trade and, therefore, jobs.
Clearly unemployment across the Union is a major concern to every leader and to every government.  26 million.  We have our challenges; Britain has their challenges.  We'll explore the question of what's in the mutual interest of these two countries in the context of trade, opportunity for further investment.
So, the fact that we've agreed to meet on an annual basis to review progress made arising from that joint statement last year speaks for itself, and the mandate given to the Cabinet Secretary and Secretary-General to work out details of propositions would be important.  I've agreed and David's agreed that we should keep regular contact with each other on issues in regard to Northern Ireland, issues in regard to Europe and issues in regard to potential trade improvements and expansion of business for both our countries on a regular basis, and we intend to do that.
Prime Minister
I would back that completely.  I think the potential in the relationship is immense and I think if you think back to the relations perhaps between our predecessors, they were often very good relations, but they were focused, often almost exclusively, on security concerns.  Now, obviously, we have a very serious security situation in Northern Ireland which we must always discuss and talk about, but we have so much more potential to discuss our common aims in Europe.  What we can do in terms of this common travel area, how we can cooperate over energy, how we can do more over trade.
The relationship I think has been unlocked in recent years and I think we are the beneficiaries of that and we have a good personal relationship, and so I think in terms of getting our teams to work together there is no limit to the number of areas we can crack through and really make sure that British-Irish cooperation is a huge success story in the years ahead.  And it's that spirit that we met in today and look forward to further discussions.
Published 11 March 2013