PM's speech to the UN Sustainable Development Goals Summit 2015
David Cameron called on the leaders of developed countries to deliver on their promises of aid and work together to eradicate extreme poverty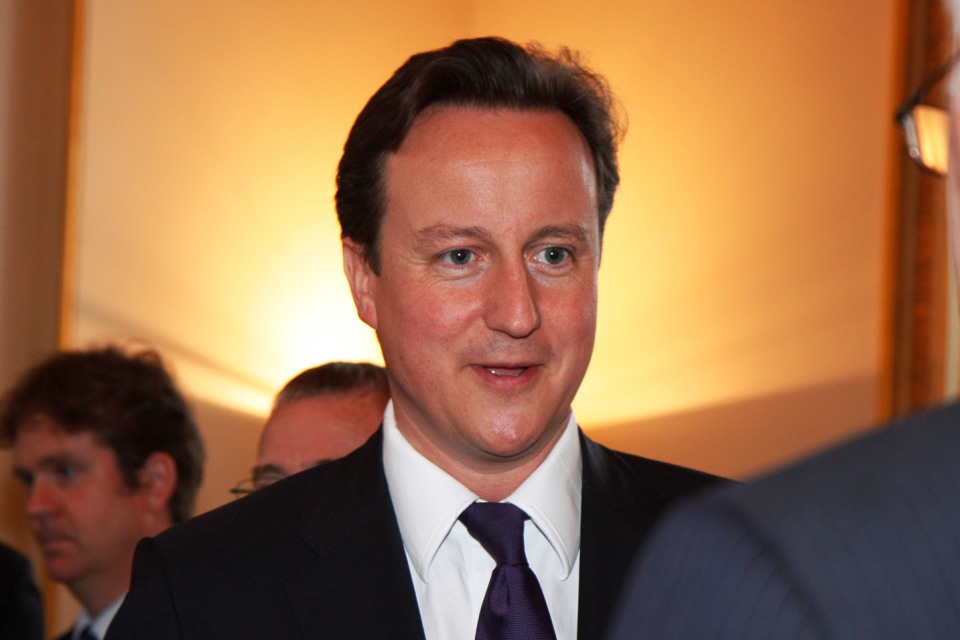 Distinguished delegates, we meet at an important moment.
Today, we celebrate the huge progress that the world has made towards the Millennium Development Goals and commit to go even further through the new Sustainable Development Goals.
Since the MDGs were adopted in the year 2000, we've made huge strides forwards.
The proportion of people living in extreme poverty has fallen significantly.
Malaria deaths have fallen by 60% since 2000, saving more than six million lives. And 43 million fewer children are out of school.
I'm proud to lead a country that has made a huge contribution towards this extraordinary progress.
The UK's open markets, trade and investment have helped spur global growth.
Our scientists have developed new technologies for the world's poorest.
And, crucially, we've kept our promises on aid.
We haven't just achieved the UN's 0.7% target – we've enshrined it in law.
This investment is helping the world's poorest and most vulnerable people to build a better life.
Children vaccinated who would have died. Refugees fed and clothed who would have starved. Countries given a chance of stability and security that otherwise would have fallen apart.
Aid is not enough on its own. Of course not. But it is essential. And it works.
So today, I call on others to follow Britain's lead.
I say to my fellow world leaders from developed countries:
We've been making these aid promises for years. Now, let us all deliver on them.
The world is watching.
And now, as we adopt these new Goals, let's inspire the world with what we want to achieve - to reduce preventable deaths to zero, to eliminate illiteracy and malnutrition and to eradicate extreme poverty in a generation.
This is a clarion-call to the whole world.
To eliminate, for the first time in human history, the scourge of extreme poverty.
Something that has been dreamed about for centuries, something that many thought would never happen but that is now within our grasp.
I am delighted that ending extreme poverty forever is at the heart of these new goals.
It is something that I pushed hard for.
And I'm delighted that we've recognised that to end extreme poverty, we need to put the poorest, weakest and most marginalised first – to Leave No-One Behind.
But today, together, we commit to go even further.
There can be no attack on poverty without an assault on climate change.
So we commit to make progress in a way that is sustainable and protects our one and only planet for the long term and treasures and conserves our natural resources for future generations.
This is the only way to eliminate extreme poverty forever and prevent all our progress being undone by environmental degradation or dangerous climate change.
And there can be no attack on poverty without ending gender inequality.
So today, we commit to a world where women and girls are treated equally to men and boys.
And, crucially, we commit to tackle all the causes of poverty.
Let's be frank about what keeps so many stuck in poverty.
Corruption. Rotten government. No access to justice. No property rights. No rule of law.
Today, for the first time, every country in the world is committing to tackle corruption, to promote the rule of law and access to justice, to reduce illicit financial flows and to strengthen the return of stolen assets.
We are committing to build accountable and transparent institutions and representative decision making to ensure everyone has a legal identity and access to information and to protect basic freedoms.
For a long time, these issues were off the global agenda. Now they are at the top of it. And everyone has signed up.
This was one of the key recommendations of the High Level Panel on the new global goals that I co-Chaired along with the Presidents of Liberia and Indonesia and I am delighted that it is being adopted here today.
Achieving these Goals will take action, not words.
As well as aid, we need investment, trade, growth and jobs.
So I urge companies around the world to invest in developing products for the poorest and in new forms of clean energy.
And I urge governments to smash down the unfair barriers that prevent our people from trading freely – starting at the WTO meeting later this year.
And let us go even further.
We need a new global partnership, to ensure that all our policies – on things like tax, trade and transparency – really help to deliver progress for the poorest.
The UK will lead the way on this internationally, just as we did in leading this agenda with our G8 Presidency in 2013.
That's why I've committed to host a major Anti-Corruption Summit next year, to drive further action.
So I say to leaders in government, business and communities around the world:
If you're committed to making progress towards these goals, the UK is on your side and we will work with you on our shared quest
Published 28 September 2015