Jeremy Hunt: message to NHS staff about whistleblowing
The Secretary of State for Health talks about NHS culture change and whistleblowing.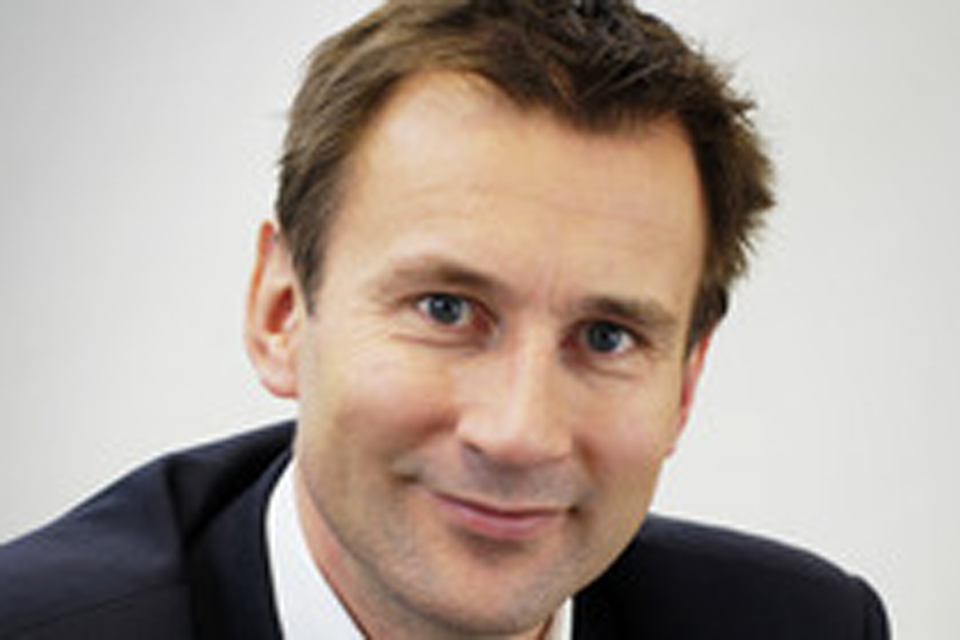 Two years ago, Sir Robert Francis published his public inquiry report on the failures of care at Mid Staffordshire NHS Foundation Trust. His findings shook the NHS to its core, and I made it my priority as Health Secretary to work hand-in-glove with all of you to ensure that such an unspeakable tragedy could never occur in our NHS again.
As a result of your energy, passion and commitment, the NHS is turning a corner. Today I am publishing a report entitled Culture Change in the NHS which outlines the work that has been done to implement Sir Robert's recommendations over the last couple of years.
We have a new rigorous inspection regime, a robust special measures regime to help struggling hospitals get back on their feet, new Fundamental Standards, and a Duty of Candour. And, with your help, two-thirds of hospitals have implemented the 'name above the bed initiative' and over 200 NHS organisations are participating in the 'Sign up to Safety' campaign.
But despite this encouraging progress we cannot be complacent. I have heard many stories of NHS staff who don't feel that they are able to speak up about poor care, or who have been treated badly when they do.
This is why I asked Sir Robert to carry out a follow-up review for us, and to provide recommendations on what more we can do to create an open and honest culture in the NHS, in which staff feel supported to speak out. Sir Robert has published his report today: Freedom to Speak Up. We have all been shocked at the nature and extent of what he has revealed, and I want to let you know in the strongest terms that I am totally determined to make sure we stamp out the unacceptable bullying, intimidation and victimisation which he describes.
I have accepted all of Sir Robert's recommendations in principle and will consult on a package of measures to implement them. I am hopeful that we can legislate in this Parliament to protect whistleblowers who are applying for NHS jobs from discrimination by prospective employers.
And we will be consulting on establishing a new independent National Whistleblowing Guardian within the CQC, as well as asking every NHS organisation to identify one member of staff to whom others can speak if they have concerns that they are not being listened to.
The NHS is one of the safest and best healthcare organisations in the world. But that excellence depends on honesty when we get things wrong. We can be optimistic that if we get this right we will be the first healthcare system anywhere to adopt the levels of openness and transparency common in other industries like the airline or nuclear industries. I want nothing less, which is why it is so important to make you feel supported if you have concerns about poor care.
Sign up to receive an email alert for Jeremy Hunt's message to NHS staff
Published 11 February 2015