Speech
Eid Al-Adha reception speech
Transcript of the speech given by Prime Minister, David Cameron at 10 Downing Street.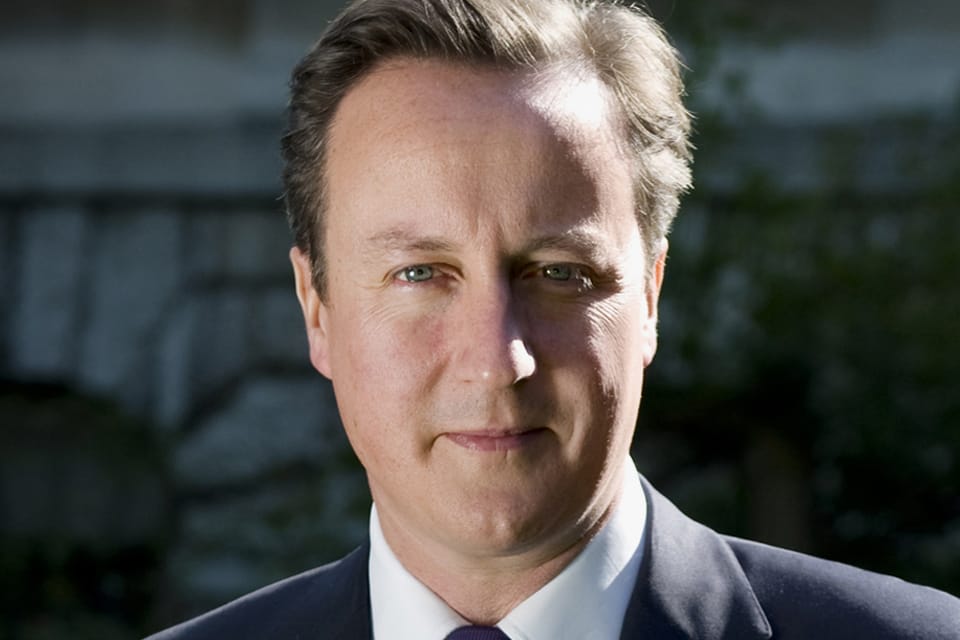 It has been, I think, an extraordinary year for our country. We had those great scenes at the Diamond Jubilee, celebrating 60 years of Her Majesty the Queen on our throne. And, of course, we had the Olympics and the Paralympic Games. And I think the highlight of the whole year for me in many ways was those two Saturdays where I had the huge privilege of being in the stadium for the Athletics, and watching that extraordinary young British man, British Muslim - Mo Farah - run home in the 5,000 and 10,000 metres. It was a wonderful reminder of lots of things we're celebrating tonight - celebrating the contribution of British Muslims, celebrating the fact you can be a devout Muslim and a proud Brit and celebrating the extraordinary diversity of our country.
And, really, there are just three things I wanted to say. The first is to join you in celebrating Eid al-Adha. I think that something all religions have in common, all faiths have in common, is we find different ways of saying to our communities that we have obligations not just to ourselves, not just obligations to our god, but obligations to each other and particularly to the poorest in our communities. To me, that's what Eid is about, and it's a message that resonates very strongly for Christians, for Hindus, for Jews as well as for Muslims. And I think it demonstrates something about our country, which is that I believe we're much stronger for having people of faith and having strong faiths in our country, and tonight we're here to celebrate the extraordinary contributions of Muslims and the Muslim faith, and at the heart of it, Eid - this message about caring for others and caring for others less fortunate than ourselves. So, first of all, a very warm welcome at this time of this important religious festival.
The second thing is to celebrate the immense contribution that Muslims make to British life, and looking around the room I see people involved in media; we've got all the media barons here, and you're very welcome. I see more involved in sport, in the arts, in culture, in business, in politics. And let's thank the fact that there are now more British Muslims involved in politics in every political party, but of course I am particularly proud that I was the first Prime Minister to put a British Muslim woman into the Cabinet, and Sayeeda is doing a fantastic job.
The third thing I think we should just think of tonight is I know there's a huge amount of concern about the plight of Muslims around the world, in different countries, in different places, who are suffering either persecution or hardship or warfare. And I think Britain can be proud of the fact that, while we have a difficult recession, while we have tough decisions to make in our own country, we've not turned our back on the world; if anything, we've turned towards the world, and we are one of the most active countries and active governments anywhere in trying to solve problems and deal with hardship and tackle poverty. I am very proud of the fact that, for instance, it's this government that brought together all the players to try and heal the crisis in Somalia. We're making good progress there, and many Muslims will benefits from that. I'm very proud of the fact that we are such a strong supporter of a free and democratic Pakistan, and that we are putting so much effort and so much aid effort into making sure that young Pakistanis have a better chance in life, and our aid is paying for so many to go to school. I am proud of the fact that we stood up for the Arab Spring, and continue to stand up for the Arab Spring, saying there is nothing incompatible about Islam, on the one hand, and Democracy on the other. I think it's really important we keep making that argument even as there are difficult times in North Africa and the Middle East.
And that brings me to the last thing I wanted to say, and sorry to end on a depressing note, but this country will go on fighting as hard as we can for people in Syria to have a chance of a better future. It is incredibly depressing what has happened. It is incredibly depressing the loss of life, the appalling terror being rained down by that government on its people, but I'm proud of the fact that it is Britain - whether it's supplying humanitarian aid, whether it's helping out the borders, whether it's working with the Syrian opposition or whether, crucially, it's working at the UN and standing up for the rights of ordinary Syrians who are being so oppressed by their government.
So, let it always be said that not only are we a successful, multiracial democracy with this incredible sense of achievement and contribution from all faiths, but particularly perhaps two and a half million British Muslims, but we are also a country that looks out to the world and tries to heal suffering, feed the starving, help solve the big crises and problems all across the world that affect so many people, but Muslims perhaps in particular.
So, you are hugely welcome here tonight. It's great to have so many people who make such a contribution to our national life. It's great to have visitors, like the governor of Sindh Province in Pakistan. It's great to have so many people from different countries here this evening, and from me a very warm and heartfelt 'Eid Mubarak'.
Published 31 October 2012