Speech
Draft bovine TB eradication strategy consultation workshops
Michael Seals opening comments.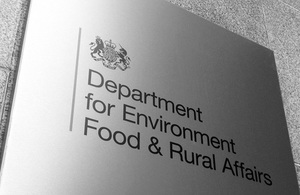 Welcome. This is one of a series of presentations across England to explain the draft strategy for achieving official TB free status as for England as a county.
A year ago we toured England looking for views on how to deal with TB
A unanimous outcome was for the delivery of a strategy that would change our approach from what has been described as a surveillance and reaction based strategy to one of a control strategy developing a road map to TB free status.
What we will present to you today is that strategy
It will be no surprise if I say, there is no magic bullet, no single solution, but a hard slog in front of us. We will need all we do now and more besides, part of this strategy identifies timelines, research and its outcomes, controls and how we might deliver them.
In essence you will see a programme designed to slow the advance, stop, then roll back the disease.
We are equally clear that we believe neither government nor industry can achieve this outcome on their own, we need to find a partnership solution, working together in a way that will be dedicated to achieving TB free status
Now I hand over to colleagues who will take you through the strategy and a Q & A session.
Further information
You can read more information about the work of the Animal Health and Welfare Board for England.
Published 1 July 2013