Speech
Conference on Freedom of Expression in Kazakhstan
Welcome remarks given by Deputy Head of Mission on 28 February. This is an English transcript of the speech, exactly as it was delivered
Ladies and Gentlemen,
It is my pleasure to be here today to welcome you to this Conference. I would first like to thank the Legal Media Centre for its hard work on this project and for organising this event today. My thanks in particular go to Diana Medvednikova and Gulmira Birzhanova. I would also like to thank all of you who have come here this morning for your interest and dedication. I hope you find the discussion useful and fruitful.
In the United Kingdom it won't surprise you to hear that we strongly believe that freedom of expression is an essential element of democracy which helps promote human rights and good governance. All of this gives people the ability to have a real say in their own lives and in the affairs of their society. That is a fundamental right – everyone should feel able and willing to express an opinion. Respecting human rights also means allowing everyone to have access to the information they need to make informed choices.
The UK's support for freedom of expression is based on the international standard enshrined in Article 19 of the Universal Declaration of Human Rights. This says (and I can't stress enough how important this is):
Everyone has the right to freedom of opinion and expression; this right includes freedom to hold opinions without interference and to seek, receive and impart information and ideas through any media and regardless of frontiers.
My own Government, and the Foreign and Commonwealth Office, support the creation of an environment which enables and expands freedom of expression. We do this by encouraging Governments to promote media self-regulation and freedom of information legislation and to support more widely media pluralism. It is important to note that this includes new technologies and the internet. More widely, we promote the work of international and regional institutions, which defend freedom of expression and the free media.
Your discussion today will focus on: legislative developments pertinent to freedom of expression in Kazakhstan; domestic and international experience with state funding of mass media; internet regulation; and other important issues. I am glad that this Conference has brought together not only civil society representatives and journalists but also representatives from the civil service and Parliamentarians. This will ensure discussion on these issues will benefit from a diverse range of opinions – and that is as it should be.
I wish you a successful day.
Rakhmet.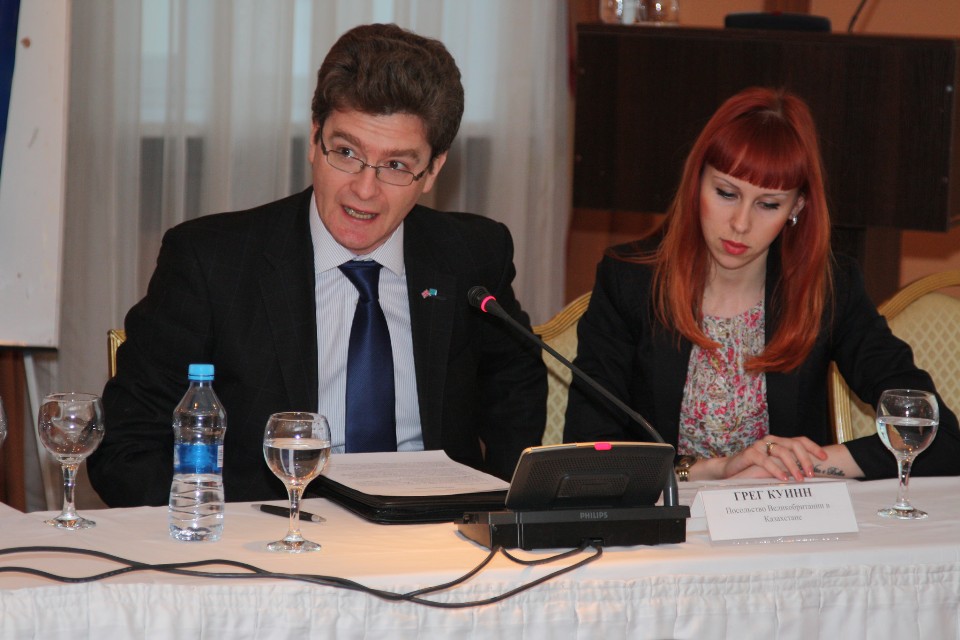 Published 3 March 2014