Speech
Cameroon: Opening ceremony of the 10th Forest Governance Forum
A speech by the British High Commissioner, H.E. Brian Olley, on the occasion of the opening of the 10th Forest Governance Forum in Yaounde.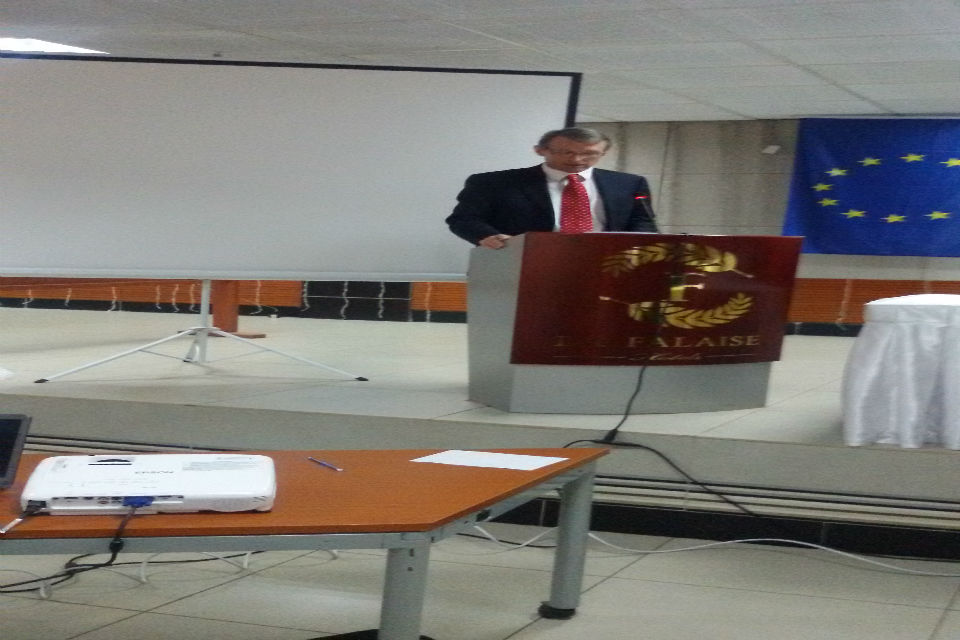 His Excellence the Minister for Forests and Fauna, Professor Dearden from the University of Wolverhampton, members of the diplomatic corps, distinguished guests. Je suis ravi d'être ici aujourd'hui pour participer dans ce dixième édition du Forum sur la Gouvernance forestière afin de souligner l'appui du Royaume Uni dans ce secteur et de trouver des moyens d'améliorer la gestion durable des forets, et de lutter contre l'exploitation illégale des forets.
Central Africa is home to the second largest tropical rainforest in the world. It extends over 300 million hectares. These forests are home to an extraordinary biodiversity and support the livelihoods of more than 75 million people from more than 150 ethnic groups. Development needs in the Congo Basin countries are great, with between one and two thirds of the population beneath the national poverty line.
Historically, deforestation rates in Congo Basin countries have been relatively low in comparison to other regions. But forest loss is accelerating and we need to take urgent action.
Some of you I am sure will have heard of the DRYAD project in Cameroon. The word 'Dryad' comes from the Greek word for a tree spirit or nymph. I think it is particularly appropriate that we should make special mention of the 'spirit of the forest'. As we have heard from some of the speakers before me we now recognise that the secret to success in protecting forests is to engage with the 'spirit' of the forest and the 'spirit' of the people. It is for that I am so pleased to see so many indigenous people from forest communities participating in the conference. The Dryad project is an initiative which I was pleased to be part of at the launch 3 months ago, last December. It is a pilot project supported by £5.7m (4.5 billion CFA) of UK money in Cameroon over the next five years. The programme is designed to demonstrate that to be successful forest communities have to be at the centre of sustainable forestry. The project will test a new funding mechanism that channels money to community forestry enterprises. The flow of funding is designed to be as direct as possible – flowing from donors to community forestry enterprises based on their delivery against three criteria: social, environmental and economic performance indicators. In other words the more the forest community succeeds in creating strong social structures, in protecting the environment, and ensuring the logging is sustainable and in creating strong forest based industries, the more funding they receive. I hope you will have an opportunity during today's forum to discuss this innovative pilot scheme.
The UK priorities in this area are clear: Firstly to ensuring that the existing funds function as intended – We need to focus our support to make sure our existing REDD+ commitments are implemented and effectively supported.
Secondly investing in programmes to strengthen forest and land use governance – Weak governance and corruption in all sectors are major challenges to sustainable management of forest resources, and scaled up support for governance reform needs to be at the heart of all our programmes. And Thirdly, finally investing in people and institutions – by helping people to secure the rights to own, control, and benefit from forest resources and by taking a long-term approach to building the technical and organisational capacity of national institutions and civil society.
I offer the experts gathered here today my encouragement in finding the answers we all need to achieve these objectives.
Published 21 March 2016