Achieving parity of esteem between mental and physical health
Minister for Care Services, Norman Lamb, spoke about parity of esteem on 19 June 2013.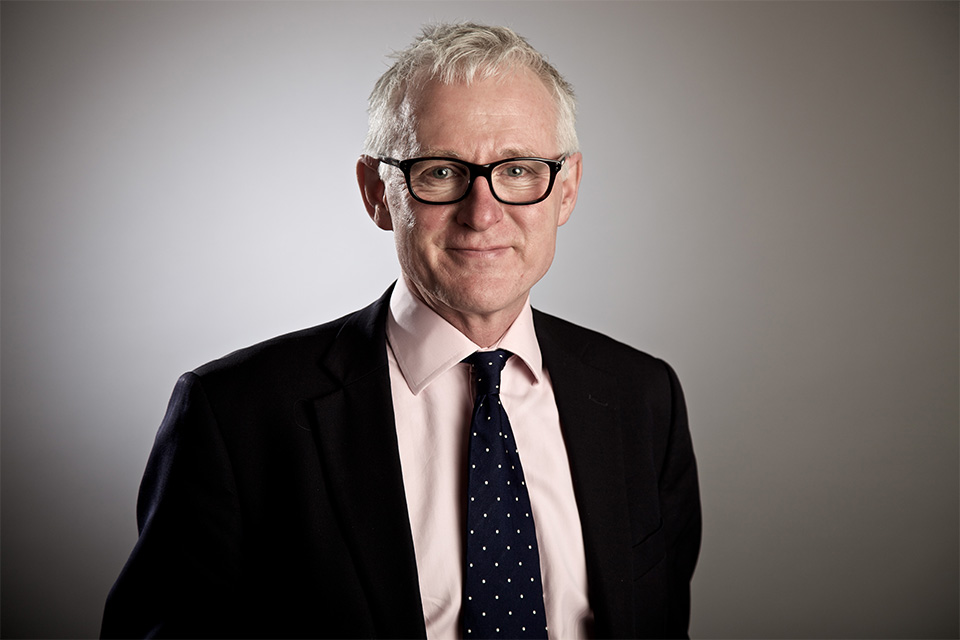 Introduction
I'm delighted to be here to support the College in launching its excellent report.
Achieving parity of esteem between physical and mental health has long been a personal priority of mine, and something which I take every opportunity to promote in government. We must ensure that this is more than just rhetoric.
This report gives an excellent grounding for all of us to take our thinking on parity – and our actions – to the next level.
I want to talk about what government and other statutory organisations are doing to play their part in meeting the parity challenge as to respond to some of the report's most important recommendations. But first, I want to set out the parity challenge as I see it.
The vision and the challenge
What do we mean by parity of esteem? Well I think the report – in its definition and vision for parity - has it right. It's about equality in how we think about mental health and physical health care – it's about how they're valued.
We need to 'close the gap' with physical health services – whether that's a gap in access, in quality, in research, or even in the aspirations we have for people.
As the report makes clear so powerfully, the current state of disparity is obvious. To take just two examples:
It is astonishing that in the 21st Century NHS 3 in 4 people with common mental health problems receive no treatment, and even for psychotic disorders this figure is nearly 1 in 3. Why do we even begin to accept a situation – and a system – which leaves most need unaddressed?
And it is equally astonishing that people with severe mental illness are in some cases 3 or 4 times more likely to die prematurely from the 'big killer' diseases, when compared to the population as a whole. This says something, of course, not only about mental health services, but also how we treat people with mental illness. Something which must change.
And just in case improving people's health and lives doesn't quite convince you – of course improving mental health also makes obvious economic sense. The costs to the NHS co-morbid mental health problems run into billions. The costs of mental illness to the economy and society are higher still. And yet there are effective treatments out there, like IAPT (Improving Access to Psychological Therapies), like RAID (Rapid Access Interface and Discharge), which save money as well as improving lives.
So by placing a lesser value on mental health, we get less value from the NHS as a whole.
Parity is a relative concept, not an absolute. We don't just need to improve mental health services, we need to change how people think about mental health. Only then will we change how people behave, how they prioritise, how they spend their time, their energy and their money, so that mental health is truly 'on a par' with physical health.
Our response
So if that's the vision – the challenge for parity which you have set us, and which we have set for ourselves – what are we doing about it? Well, quite a lot actually.
Many of the most important things you'll be familiar with. I'm proud of the progress we've made recently in pushing parity to the top of the agenda for the system as a whole.
The Mandate to NHS England is very strong on mental health, including specific objectives on parity and on improving access for mental health services. Likewise the mental health measures in the NHS Outcomes Framework, including the all-important measure of excess mortality – a measure that is all about parity. There is also – tucked away near the back of the Mandate – a requirement to champion Time to Change – showing that we expect the NHS to lead the way in tackling stigma and discrimination.
We're now working on how we will assure ourselves of NHS England's progress, and I will make sure that mental health features very prominently in those discussions.
And on this there's more to come. We are currently working on a consultation to refresh NHS England's Mandate for 2014 to 15. I am determined to build on the excellent platform for parity – and for mental health more widely – which the current Mandate provides. This will remain a priority.
We're making progress in other areas too – many of which don't get the attention they deserve, and directly address the issues and recommendations made in the report. I want to highlight some of them, as well as setting out where there's more to do.
Parity as 'core business' for the new system
Parity will sit at the heart of the reformed health and care system. And the new national bodies are ensuring that this happens.
NHS England is working with a number of National Clinical Directors and others to develop a programme of work specifically to support the delivery of the Mandate objective on parity of esteem.
As part of this, they are working to identify the most effective way to use commissioning tools – one of the key sets of levers and incentives which will support delivery of parity.
There will be a specific and significant focus on mental health and wellbeing from Public Health England.
Improving population mental wellbeing is one of five strategic priorities for PHE's health improvement work. Over the summer they will be developing a national programme plan for public health mental health. This will support 'No Health without Mental Health', prioritising the promotion of mental wellbeing, the prevention of mental health problems, and the prevention of suicide, and the promotion of wellbeing for people living with and recovering from mental illness.
Thousands of people with mental illness die prematurely every year, and as the report notes, differences in life expectancy for people with severe mental illness, when compared to the population as a whole, are truly shocking. Many of these lives could be saved by improving access to universal population health services for people with mental illness.
Public Health England are working with the NHS to identify – and tackle - poor access by people with mental health problems to the kind of public health interventions which the rest of the population takes for granted. This includes a number of specific interventions recommended in the report, such as smoking cessation, NHS healthchecks, screening programmes and immunisation.
Health Education England will play their part too. Their Mandate – which we published at the end of last month – makes parity a clear priority.
It echoes the parity report in recognising the relationship between parity and professional culture, tasking Health Education England with developing:
A mental health workforce with the skills and values needed to continually improve services and promote a culture of recovery and aspiration for all of their patients.
And it recognises that parity will not be achieved by the mental health workforce alone, noting that:
Mental health is a matter for all health professionals and HEE should develop training programmes that will enable employers to ensure that staff have an awareness of mental health problems and how they may affect their patients.
Information driving parity
The report rightly asserts that 'parity of measurement' is a vital ingredient of parity of esteem. I agree. As a prerequisite for parity of esteem, ensuring we have the right data – the right measures – is absolutely essential.
The informatics challenge is one which the system as a whole has recognised.
We recognise the importance of gathering the basic information, so essential for both policy and practice. For example, we have now commissioned the next Adult Psychiatric Morbidity Survey – to run in 2014 – updating our most robust and detailed evidence about mental ill health across the population as a whole. And the Healthcare Quality Improvement Partnership have been commissioned to undertake a second annual National Audit of Schizophrenia, in which the College has played a leading role.
We also recognise the importance of sharing information. The newly-formed mental health intelligence network, led jointly by NHS England and Public Health England - will draw in expertise from across health and care services. It will strive to put the intelligence we have about mental health and illness on a par with that which we have about physical health. And the more people who can come together and share their intelligence the better – so I would urge you to get involved.
And we're pushing on with how we use information to make things better for people. A number of NHS mental health Trusts are already using the Friends and Family Test and making improvements for their patients. And proposals are being finalised to roll it out across the country – in mental as well as physical health services. So for once, mental health services won't be left behind.
But this is an area where there is still a long way to go.
We now have a huge amount of data about mental health but, as the report identifies, its range is too narrow. Often, we're asking the wrong questions. When it comes to the questions which matter most – are we caring for the right people in the right way? – are we taking proper account of co-morbidity? – and are people recovering? – mental health still feels like an information-free zone.
And neither are we using what we have as well as we could – to create information which drives improvement – which makes a difference to people.
So when it comes to putting data to use. Parity of esteem is still a long way off. But people are going there – and we can learn from them.
Inpatient Care / shift of resources
And once we can get the right data flowing, then we'll have the evidence and intelligence we need make a real shift in how services are organised.
The inefficiency of the current system is clear. Last year's Schizophrenia Commission report stated baldly that:
Too much is spent on secure care, with many people staying too long in expensive units when they are well enough to start back on the route to the community.
I agree. But we know that addressing this is far from simple.
We need to keep people out of acute and secure settings in the first place – by intervening earlier and to prevent mental health problems becoming more serious, and by providing alternatives to admission.
And we need to ensure people have the support – and the aspiration – to recover.
Gathering the data that matters – building the evidence about what services work best for people will – I believe make the case for such changes unanswerable.
NHS England have recognised these issues, and are now working to ensure that the way they commission secure services takes them into account. This will mean that, for most people, secure settings will be simply one step on a journey towards recovery.
Parity for those most in need – acute and crisis care
One of my personal priorities is to ensure parity for those most in need - those experiencing crisis and in need of urgent help.
Whether we are talking about what happens when someone is picked up in the middle of a mental health crisis by the police and taken to a police station inappropriately, or what happens when someone tries to get in touch with crisis services, or what happens at A and E, we have to have an effective emergency mental health response system in place. We know that is not happening at the moment.
This is a matter of real urgency. So I have asked all the relevant organisations – the Home Office, the Association of Chief Police Officers, the Department of Health, the Royal College of Psychiatrists and others – to come together and draw up an agreed plan to tackle the most stark differences between the treatment received by people with physical as opposed to mental health needs when they are at their most vulnerable.
We are also working closely with NHS England as part of Sir Bruce Keogh's review of urgent and emergency care. It is vital that any changes to the current system of urgent and emergency care are taken forward in a way which takes full account of people with emergency mental health needs. NHS England are undertaking an engagement exercise on the work of the Review so far, and I would encourage anyone with an interest to take part.
Access and waiting times
However, the challenge is not limited to people who are in crisis. We must ensure that everyone with a mental health problem gets access to the services they need, when they need them.
De facto exclusion from the 18-week access standards means that, at the moment, we know little about how long people are waiting. Except, of course, for the wholly unacceptable stories of delay which this report, and many others, have raised.
In physical healthcare, not only would we not stand for such delays, we would not stand for the fact that, over the country as a whole, we don't even know what's happening.
This must change. That is why we've tasked NHS England, as part of the Mandate, to comprehensively identify levels of access to, and waiting times for, mental health services; to work with CCGs to address unacceptable delays and significantly improve access and waiting times; and to work with us to consider new access standards, including waiting times standards, for mental health services.
This will be the first step toward what I am determined will be true parity in levels and standards of access between physical and mental health services.
Conclusion
This report makes clear the challenge – the disparity – which we currently face. We all know how far there is to go.
But the parity message is getting through. Things have begun to change and they are moving in the right direction.
I've set out just some of what Government and others in the health and care system are doing. This report challenges us to move faster. I will do all I can to make that happen, and I'm sure you will too.